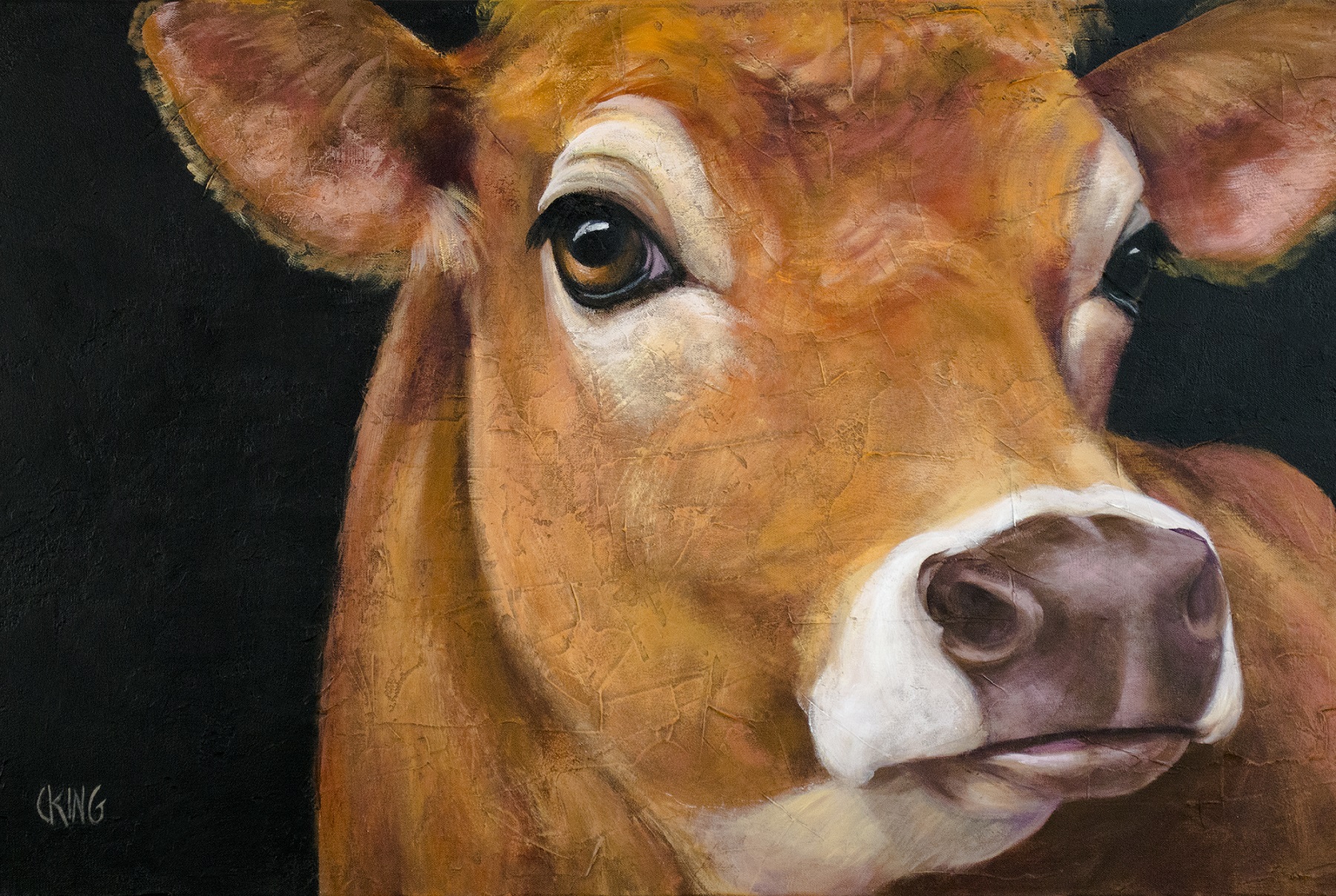 King, Caryn
Caryn King raised her children in the Boston area, moved to Martha's Vineyard, Vermont and now settled in Southfield MA. "I love being part of such a strong and welcoming community. I find it amazing that the essence of original country life remains in the Berkshires, given the amount of building and expansion that has taken place. Many of my paintings celebrate the beauty of country life and it's (animal) occupants."
King is a narrative painter who began her artistic career with clay. After 14 years of making her living as a sculptor, intermingled with a few years earning her BFA in Illustration and stints as a toy designer and an art teacher, King came home to painting. "I always said I would paint someday if I could figure out what to put on the blank canvas," she explained. "Then I hit on it, and I have been painting non-stop ever since. I do this full time, seven days a week, and I love it."
As you would expect from a former clay artist, texture is very important to King's paintings. This feature is one of the things that allows her animal paintings to become intensely expressive without becoming sentimental. "I love the process of painting, the textures and effects the paint creates," says King. "Sometimes the drag of the brush and the layers of paint that show through are my primary goals." The paintings also emphasize a tactile appreciation of the animals themselves. "I love the beauty of the animals — their texture and their fur," King says. She believes the animals she paints reflect a peace that sometimes seems so elusive to humans.
Artist Statement
I have always been involved with art. A designer, teacher, and a ceramic artist, I eventually painted my first painting; a rooster. Quickly, painting became a passion that combined with my love of animals to become my full-time career.
My paintings begin through the lens of a camera, as my models usually don't stand still for too long. Back in the studio my goal isn't to make a painted copy, but to express my love of each animal. The feathers of a chicken, the wool of a sheep, the floppy ears of a pig, are some examples of the remarkable visual elements that I strive to enhance in order to capture the viewer's attention and ultimately their emotional response, hopefully coming away with more of an appreciation of each animal's individuality and spirit.