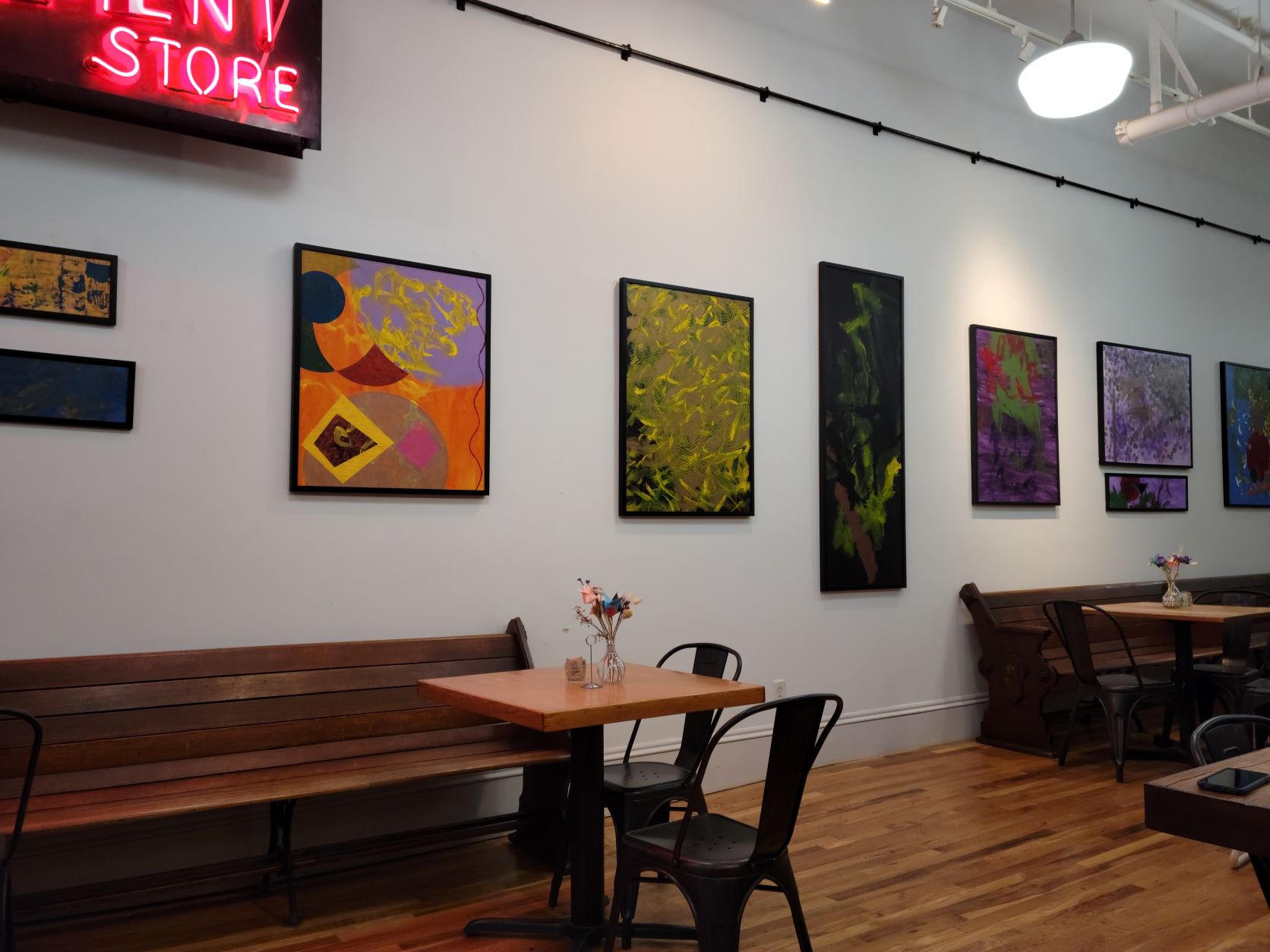 A significant portion of the artwork displayed in the Good Purpose Gallery is by artists who identify as neurodiverse. We're thrilled to highlight the unique skills and artstyles of these individuals through their shows and celebrate their achievements. We also feature the talents of our local artists and artisans of the Berkshires, showcasing their diverse abilities.
Current Show and Artists
CATA "Things in the Sky" Exhibit
December 6, 2021 through January 25, 2022

The Good Purpose Gallery is proud to continue our collaboration with CATA this year.
THINGS IN THE SKY features work created by artists with disabilities through Community Access to the Arts (CATA) programs. 
Each painting on display was created using an adaptive technique called Artistic Realization Technologies (A.R.T.). Developed by artist Tim Lefens, this technique gives full artistic control to people with significant physical disabilities and expands the range of expressive possibilities for artists of all abilities. Through the aid of a laser pointer and a trained assistant who acts as the artist's hands, the artist brings their creative vision to life.
All paintings are available for sale! Buy stunning artwork and support CATA artists. Every work sold provides a commission to the individual artist and supports CATA's life-changing programs. To purchase artwork, please contact kdemler@cipberkshire.org