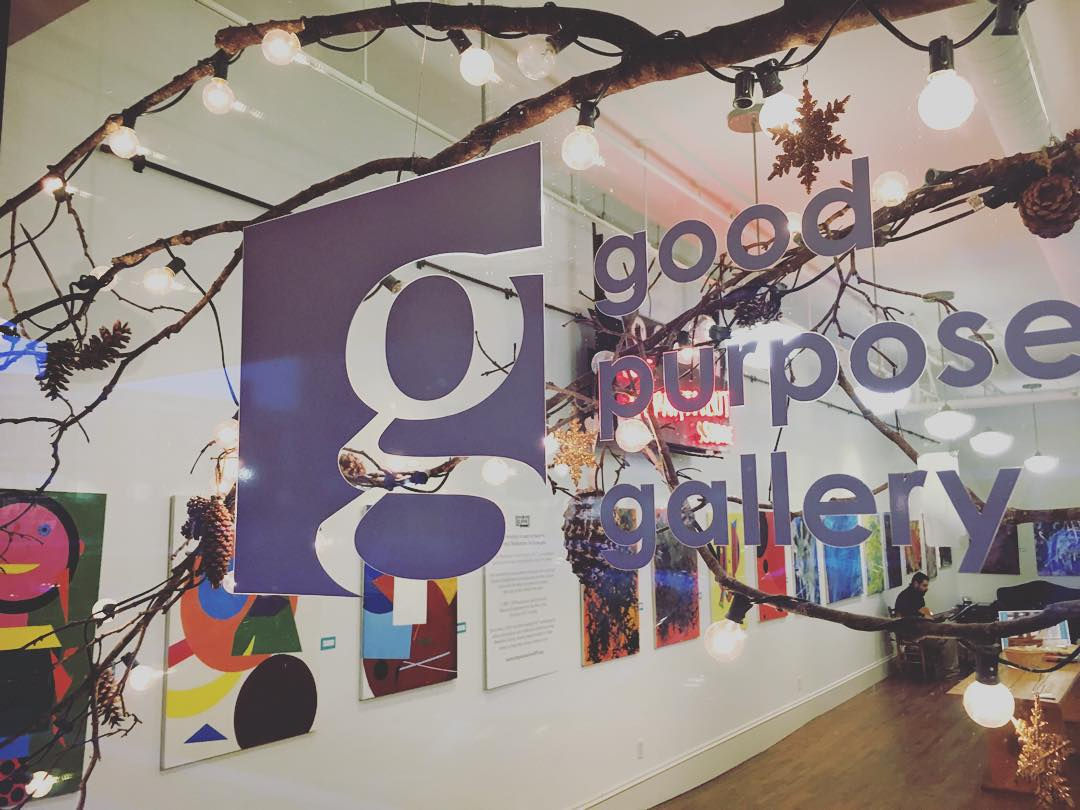 Good Purpose Gallery is proud to present a show through collaboration with Community Access to the Arts (CATA). The show is titled Selected Works by CATA Artists, 40 x 30 x 8 and runs through February 16. "40 x 30" refers to the size of the paintings and "8" refers to the number of artists in the show.
All the artwork in this show was created by CATA artists in their Artistic Realizations Technologies (A.R.T.) classes. A.R.T is an adaptive painting system developed by Tim Lefens that provides people with severe physical disabilities the opportunity to paint with the assistance of laser pointers and trained trackers acting as the hands of the artist.
Rural Intelligence joined us for the opening on January 18 — read their post here.