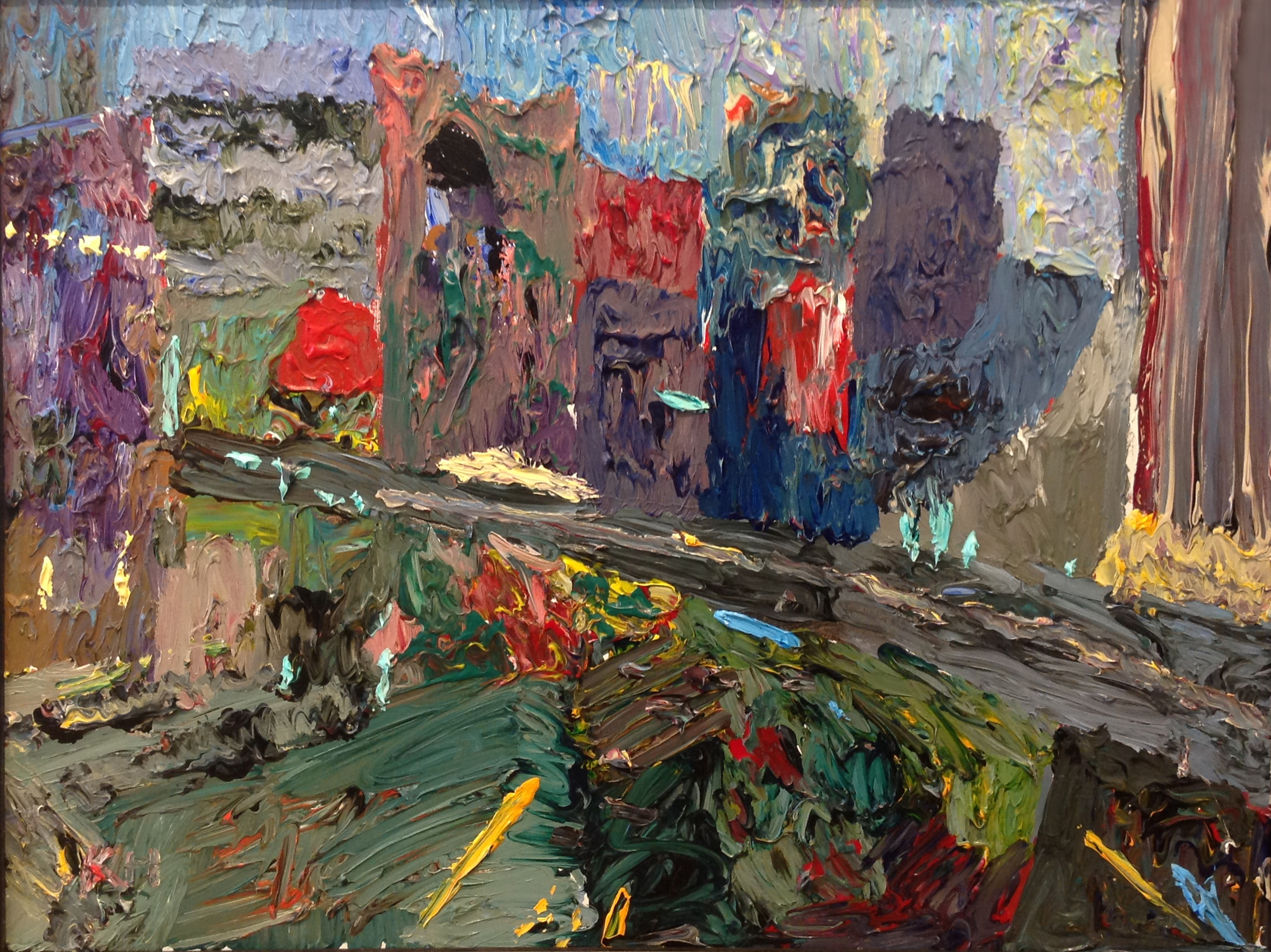 Hosseini, Kevin
Kevin began painting at age nine when introduced to art by his behaviorist, Colin. Art has become very important to Kevin and serves as a means of sensory fulfillment. It has been the only activity that he has consistently maintained over the years and has helped him through the difficulties he experienced during adolescence. Kevin's art has been influenced by his travels to different countries. In 2011, he was the Naturally Autistic (ANCA) winner for artists aged eighteen and under and participated in a Neurodiversity exhibit at the Museum of Modern Art in the Ukraine.
"Kevin has no attachment to the paintings he paints. Once the painting is complete, he doesn't like to talk about it or explain what it is or how he created it. It's finished and he's on to the next painting."
Debra Hosseini, Kevin's mom – author of the "Art of Autism": "During adolescence we walked through dark times with Kevin. At that time, I did not know if he would continue his art or what would happen to him. I feared that we had lost Kevin completely to psychosis. I want other parents to know that the dark times will pass. Kevin is now a junior in High School. Those who know Kevin realize that he has a wonderful sense of humor and a unique perspective of the world.
Kevin enjoys the sensory input of paint on brush, brush on canvas, and creating swirls of color. He loves texture and thick paint. When we take Kevin to museums and art galleries he's most impressed with artists who use lots of texture. He still stands before the paintings of the Great Masters… and tries to emulate their brush strokes."
Category
Acrylic, Painting