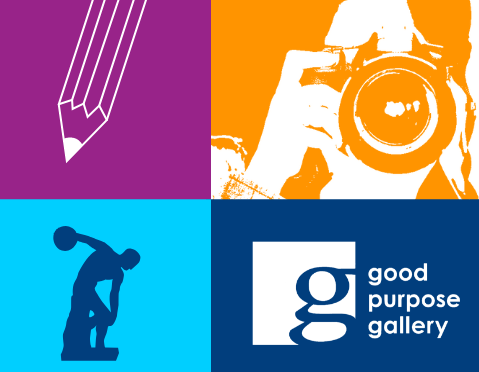 Fourth Annual Juried Student Art Show

Lee, MA- The Good Purpose Gallery is excited to announce that we will once again be presenting the Juried Student Art Show featuring works by local high school and home school students and that we are now accepting entries for the exhibition. If you are a student between the ages of 14 and 18 and you would like to participate, please email submissions to alefebvre@cipberkshire.org. If you have any questions, feel free to call the Gallery at 413-394-5045.
All email submissions must include the following information:
Name:
Piece Title:
School:
All artworks should be saved with the artists' name and the title of the work. For example "Artist_Name:Artwork_Title" so the images will always have a label.
If any of the artworks sell, the Gallery's new policy is to give the total price amount to the students, rather than split the amount as we have done in the past.
Timeline
Wednesday, April 1, 2018: Submissions due. Notification of acceptance will be sent 1 week after the deadline.
April 13 – 15, 2018: Accepted pieces are due at the Good Purpose Gallery.
All accepted wall pieces must be ready to hang, preferably by frame, or the piece will be rejected upon arrival.
All accepted pieces should come with a label on the back with the name of the artist, title, and contact information. Form can be found here: Student Show Piece Label.
Please contact us regarding drop off time so we can prepare a space for the piece(s).
Friday, April 19, 2018: Gallery Opening 4:30 to 6:30 pm- bring your family and friends and enjoy some snacks and music on us!
May 25, 2018: Exhibition de-installation and art pick-up – this time frame can be scheduled with prior contact.
The Good Purpose Gallery is connected to the College Internship Program for students on the Autism Spectrum and with Learning Differences. If your student is also on the Spectrum, we will provide special consideration for a place in the exhibition, as we will also be featuring CIP students.
The Gallery is thrilled to be highlighting the skills of the young artists of the Berkshires. We look forward to receiving your submissions and exhibiting your works!
The Good Purpose Gallery hosts professional artists and artisans with a range of neurodiversity and is connected to CIP (College Internship Program) and the Spectrum Playhouse.
For more information regarding the Gallery, please email Amy LeFebvre, Gallery Coordinator at alefebvre@cipberkshire.org.
Follow us on Instagram: https://www.instagram.com/goodpurposegallery/
Follow us on Facebook: https://www.facebook.com/goodpurposegallery/