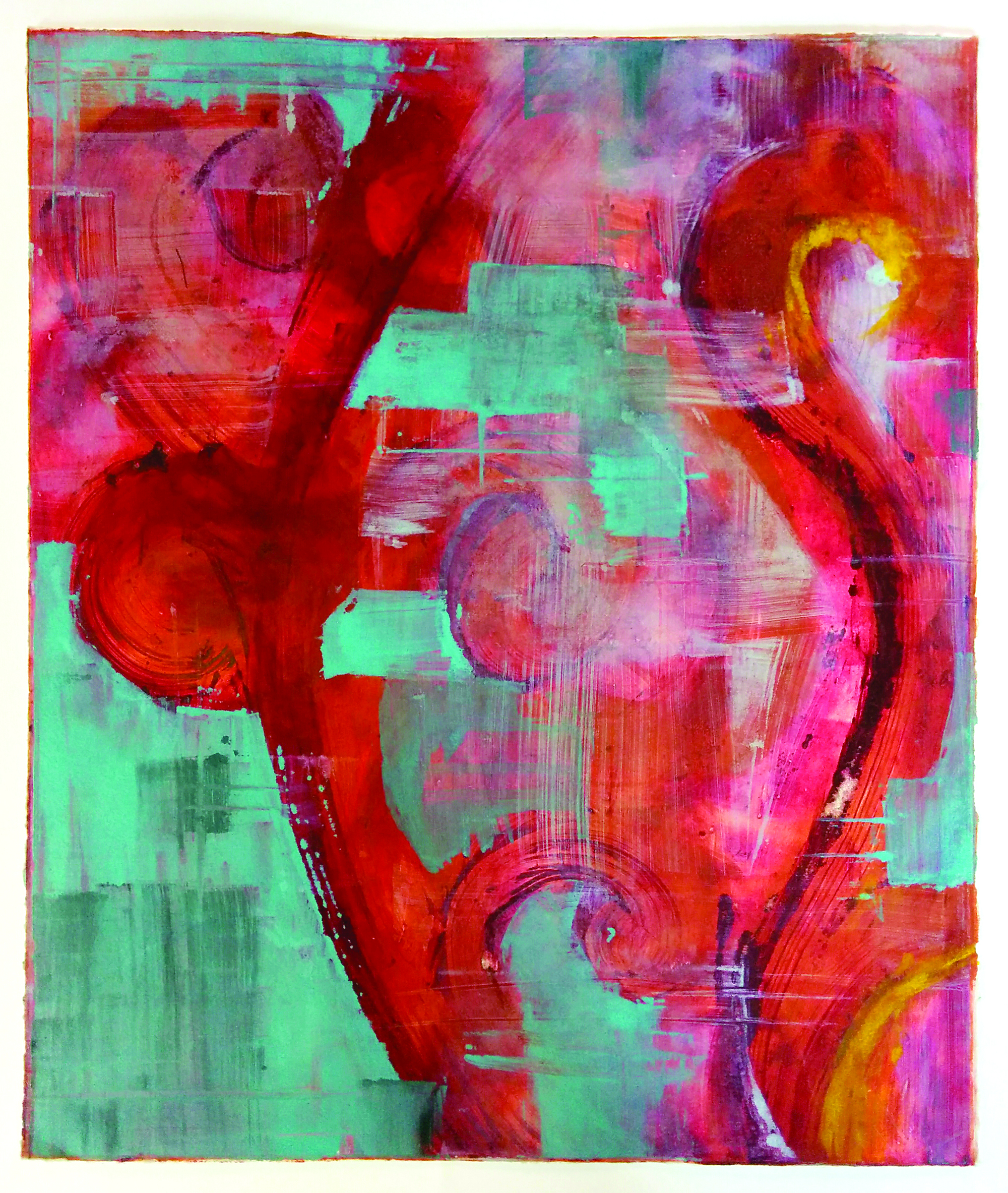 Bushy, Michael V.
Michael Vincent Bushy is a printmaker, bookbinder and figure artist. Rather than fighting against the natural properties of each individual medium (such as large-scale drawings or copper etchings), Michael Bushy tries to use them as a means of evoking the image that he searches for.
I am an artist. An outsider artist, to be specific. I didn't ask for this title; I'm not particularly proud of it; it's not really any sort of accomplishment.
So, does this mean that I make "Outsider Art"? I don't think so. But then, I don't see a hell of a lot of etching when I flip through the periodicals (as a printmaker, there's always a little thrill in coming across another artist who shares your medium – I pity the painted, who cannot possibly share that sentiment).  Stylistically, I'm almost certain I don't do outsider art. I never set out to shock the audience, nor do I make any attempts to be subversive to the mainstream. I'm not making a commentary of the state of art, or of modern culture, for that matter.
I simply create art that pleases me (and hopefully pleases others enough to pay money for it). My art is by no means boring, but the argument could be made that it isn't by definition edgy. So, we're in agreement. I am an outsider artist that does not create outsider art.  There seem to be some irreconcilable differences here.
Outsider art is all the things that I've described above. But there are mainstream artists, famous in their respective spheres, who create all those things.  I suppose they are outsider artists in the same way that one who paints abstract expressionism is an abstract expressionist.
But there is another kind of outsider artist – the more populous category – that simply holds the distinction of working in relative obscurity.  This is where I fit in. Sure, I am far more well-known than when I blew into town few years ago, and I've shown art in both juried and open shows in town. And I've sold art.  And I've collaborated with other artists. And I've taught and demonstrated my craft in public forums. But not one of these accomplishments gets me into the insiders' club.
To reach that point, the rules haven't changed since the Renaissance. Not really. To get inside in the art world – to truly be accepted – the artist still needs a patron. Patrons can come in several forms: They can be gallery owners or curators who "discover" the artist and bring them into commercial viability by showing their art in their galleries. They can be benefactors – wealthy people who simply enjoy an artist's work, purchase it, and name drop that artist to all their wealthy friends and business connections. They can be individuals, organizations, or businesses. They are, bottom line, the credible source that tells the world that this is an artist worth noticing.
Education/Certification
2006 – Commonwealth of Massachusetts Department of Education, Preliminary Educator's License – Visual Art (5-12)
1998-2002 – University of Massachusetts Dartmouth, Bachelor of Fine Arts, 2D Studies/Painting – Concentration in Printmaking
Selected Exhibitions
2010 – White on White – Storefront Artist Project – Pittsfield, MA
2010 – 7" x 7" – Storefront Artist Project – Pittsfield, MA
2009 – 12" x 12" – Storefront Artist Project – Pittsfield, MA
2009 – Wild Care Benefit Art Show & Concert – Sons Of Italy – Cotuit, MA
2007 – The Devil's Suite – Woods Hole Community Theater – Woods Hole, MA
2006 – A Common Thread- Downs Art Gallery – Falmouth, MA
2004 – Cotuit Art Center – Cotuit, MA
2003 – Prints & Pages – Downs Art Gallery – Falmouth, MA
2002 – Final Proof – Gallery 244 – New Bedford, MA