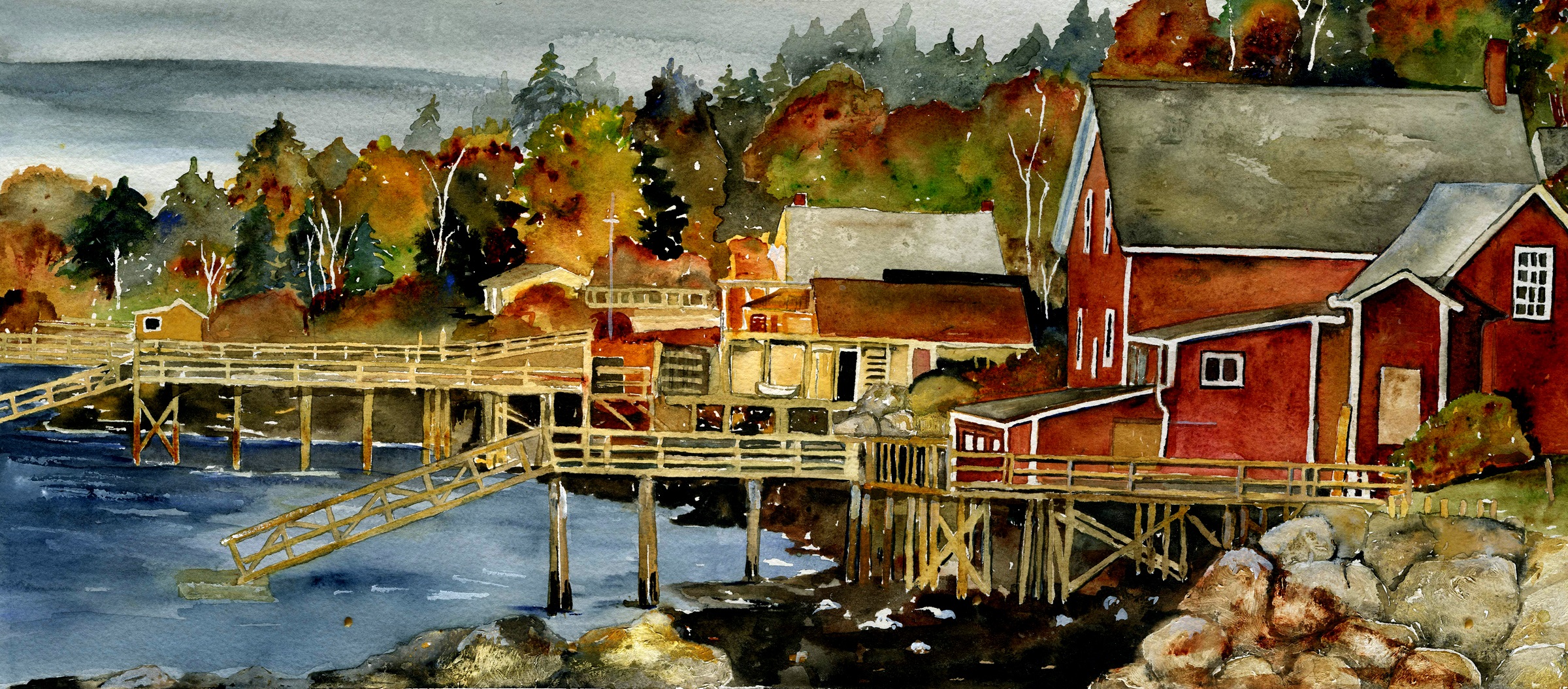 Bride, Marguerite
Marguerite Bride has been a full time painter since about 2000. After a career in both Software Engineering and as a Registered Nurse, she returned to her first love, painting, once she and husband Ed moved to the Berkshires in 1995. After taking all the art courses BCC could offer, and studying with Pat Hogan, watercolorist extraordinaire, she spent a number of years in her studio perfecting her skills. In 1999, Bride "went public"… started showing her work in galleries and has been ever since. She is known in the Berkshires for her "Local Color" series of regional paintings and also for her custom house portraits, of which she has now completed over 150 locally and abroad.
Artist Statement:
Wherever I go I cannot help but see the colors and scenes around me as a painting. Watercolor always provides a fun surprise… no matter how I may initially visualize the finished painting; the medium always tells me who is really the boss. Often those little unplanned-for happenings are the most interesting part of the painting.  When that happens, I just let the water do its thing.
Creating painterly architectural images is most intriguing for me… what stories lay behind those walls? I always try to imagine when I am painting them. I especially love painting the old buildings and the lovely town centers here in the Berkshires and New England, and of course, lighthouses and house portraits.
I've waited many years before permitting myself to become immersed in art. The time spent in other professions has made this one all the more precious. For so long, it was on my "back burner" waiting; and now the wait is over!
Exhibited in Good Purpose Gallery June 28, 2017 – August 7, 2017.
Category
Painting, Watercolor