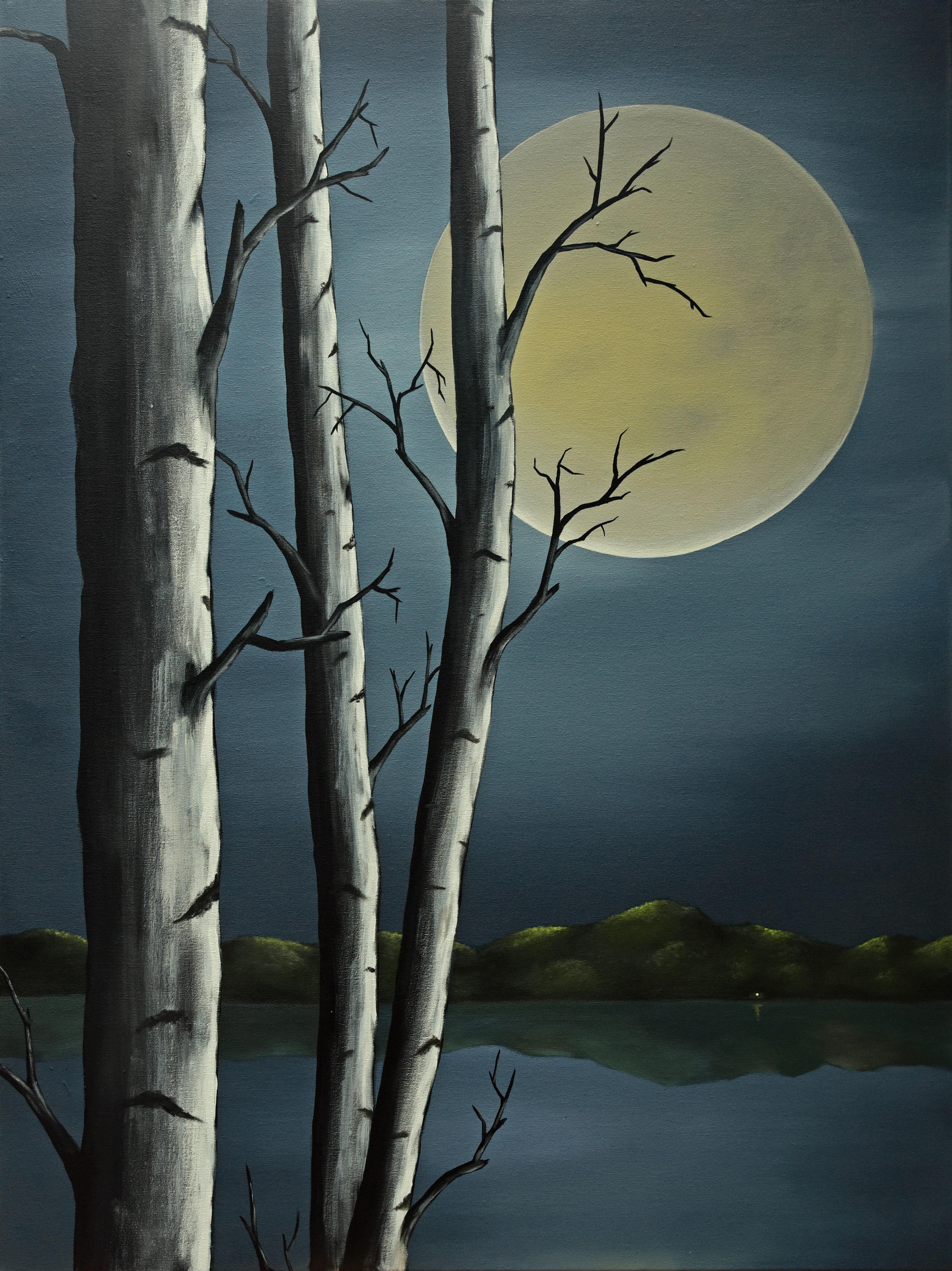 Logan, JD
Self taught artist JD Logan lives in the Berkshire Hills of Western Massachusetts. He first began painting in 1998.
Teaching himself the basics, he took his first paintings to the Birdhouse Gallery in Gt Barrington, MA hoping for advice. Instead, he was offered the chance to have a solo exhibition of his work later that same year. The success of that show inspired him to explore his potential in the art world.
His work appears simple, but there is an underlying complexity. Intentionally leaving people and animals out of his work gives it a feeling of stillness and solitude, allowing the viewer to place themselves into the scene and make it their own.
After traveling the art festival circuit for the over 10 years JD is rededicating himself to studio time and his Tree and Moonscapes.
Exhibited in Good Purpose Gallery October 3, 2017 to November 7, 2017.
Category
Acrylic, Painting