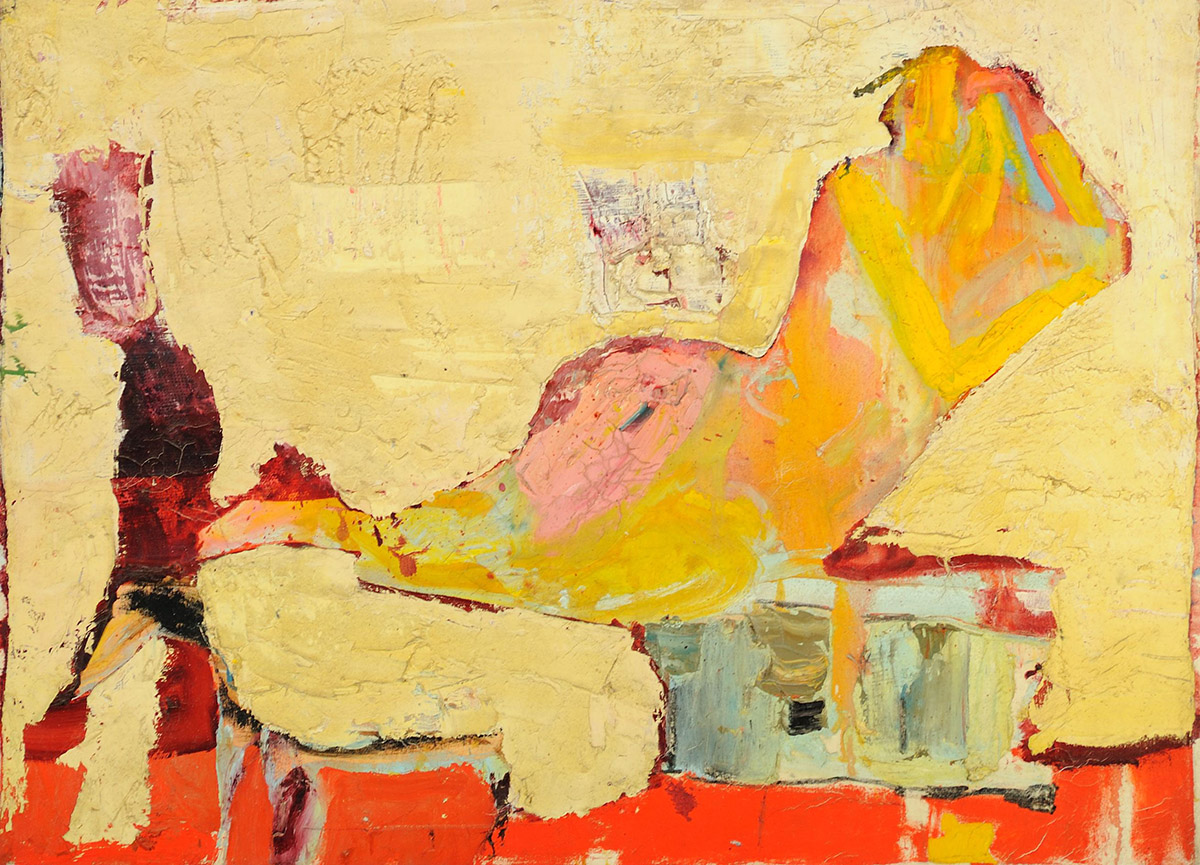 Dufault, Kiki
Kiki Dufault has been painting in oils for the last twenty-five years. She studied painting at the San Francisco Art Institute from 1992 – 1996 with some of the leading artists in the Bay Area movement as well as landscape painting at the New York Studio School in NYC. She is most drawn to figures and landscapes. Each painting develops through a series of spontaneous action and the figure and/or landscape evolves out of that process.
The painting is approached without a plan so as to evolve the painting through the movement of the medium itself. Through this exploration, she becomes the vehicle for a certain dialogue to unfold. This evolves through space, time, and action as a reflection of her inner landscape and her knowledge of the plastic medium. These elements resolve themselves in the process; pouring liquid color, scraping, turning the canvas, waiting, building the surface area, expanding and shifting color. She approaches a landscape and a figurative piece in the same manner as she does abstraction. It is with this sense of knowing and action that the painting is revealed. Sometimes it requires a lot of paint, or the total destruction of that very image that was first emerging to arrive at the final resting place where the dialogue of color is complete and it resonates in the pause.
Exhibited in Good Purpose Gallery January 19, 2018 – March 6, 2018.
Category
Abstract, Oil, Painting