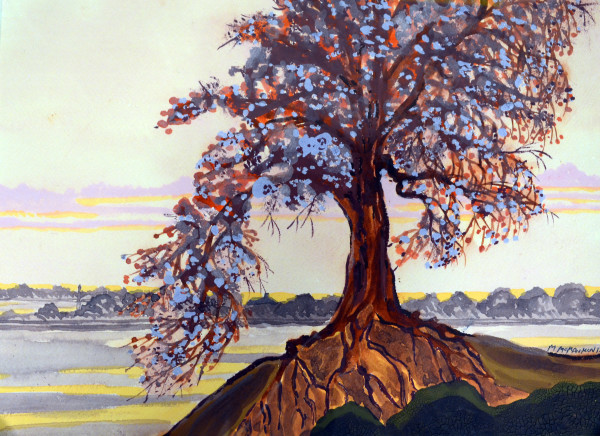 Through the Eyes of Artists on the Autism Spectrum
View 

from inside 

the spectrum
This exhibit offers unique perspectives through the lens of those experiencing the world in a different way. Come to celebrate the artistry and self-expression of individuals diagnosed with Autism Spectrum Disorder and other learning differences.
Featuring Special Guests: 
Berkshire County Potters (berkshirepotterytour.com) – selected works from clay are on display and for sale.

Michael McManmon
Michael was formally diagnosed with Asperger's Syndrome in 2001. His art has taken many forms since, as he has felt released to explore color, space, and medium. Michael works in pen and ink, watercolor, oil, and other mediums. Many have commented that his work looks like twenty different artists have completed it, due to his deep curiosity and exploration since his diagnosis.
"Art is cathartic and brings one closer to life and serves as an interpretation of beauty".
Dr. Michael McManmon grew up as the youngest son in a family of nine children. He is the father of six children and eighteen grandchildren. He received his B.A. in English from Mt. St. Mary's College in Maryland, his Masters in Counseling from Shippensburg University, and his Doctorate in Special Education from the University of Nevada. He is a licensed Psychologist, and the founder of the College Internship Program (CIP). He is on the Professional Advisory Board for Asperger's Syndrome Training and Employment Project. He is the author of "Made for Good Purpose" a book on transition for young adults on the Spectrum. He is the driving force behind the Good Purpose Gallery as well as the Spectrum Playhouse in Lee, MA!
Michael is a strong supporter of the gallery and the Joyous Studios located at the Spectrum Playhouse. He is determined to offer students a chance to embrace the arts, theatre, performance and to receive recognition for their own talents through a yearly national art contest and show at the Good Purpose Gallery.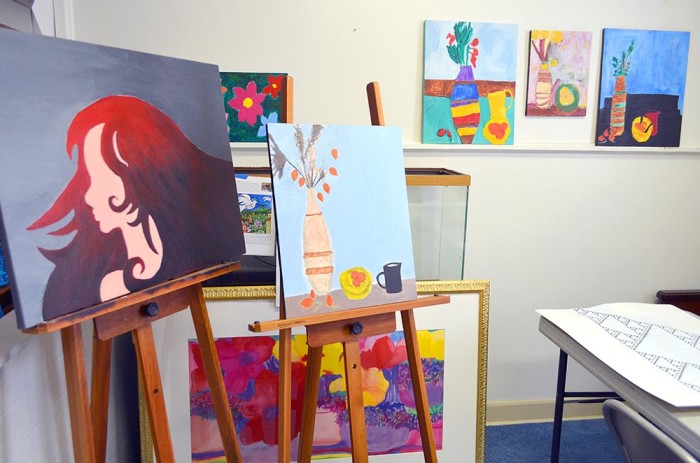 Students of College Internship Program
This collection of artwork is made by students at the College Internship Program (CIP) and their teacher, Ilene Spiewak. Throughout the year, students enrolled in studio art classes were encouraged to find their artistic voice as they experimented with various art mediums.  
For example, students learned to combine acrylic paints with oil pastels, and watercolors with colored pencils. In addition, experimentation with different painting techniques was encouraged. Results were unique to each individual student. Much of this body of work was inspired by still life arrangements in the studio. Some artwork was made plein-air from many field trips taken to beautifully scenic places in the Berkshires. Ilene and her students went to Jacob's Pillow, the Berkshire Botanical Gardens and the grounds of the Norman Rockwell Museum for creative inspiration.
Monoprinting was newly introduced, with exciting results. Some of the monoprints were hand-colored by the student after the initial single color printing process, adding another dimension to the work. Imagination and innovation abound.
This exhibit also included the works from the digital photography class taught by Joanne Murphy. Future classes at CIP will involve collaboration with technology, photography, and traditional art-making techniques.