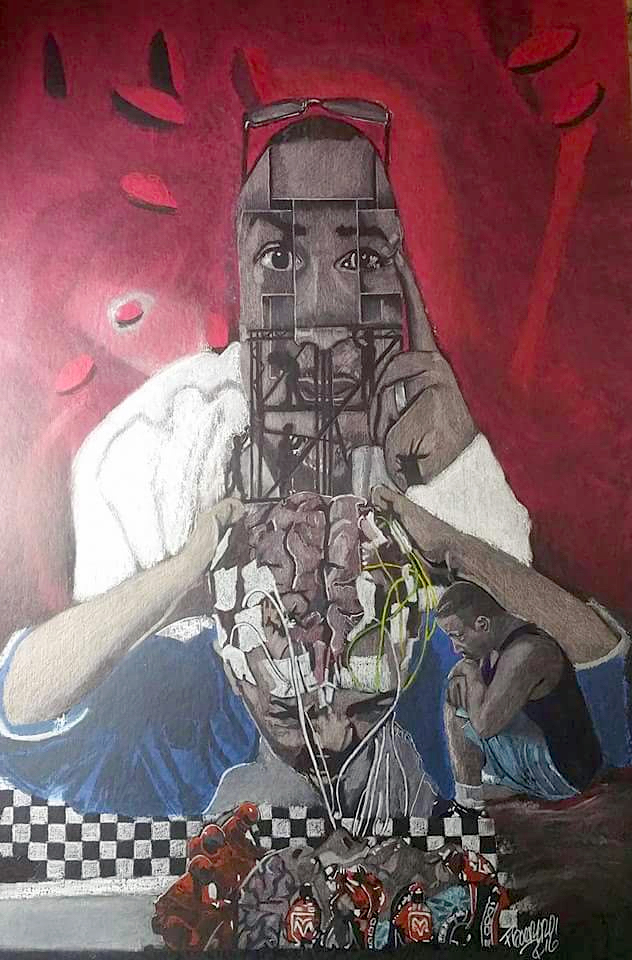 The Gallery is thrilled to present Through Fire, featuring two artists whose work is exceptionally different and exciting in their own ways. The exhibition runs from June 27th through September 10th, 2018. The opening reception will be held on Thursday, June 28th, from 4:30 to 6:30 pm, where you'll get a chance to meet the artists and enjoy the art and some food.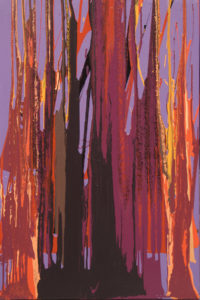 Frankie Borrero suffered a Traumatic Brain Injury in 2015 that turned his life upside-down but resulted in rekindling a desire to create deeply personal and compelling artworks. Grier Horner started painting at 60 years old and since retiring from being the associate editor of The Berkshire Eagle, he's been painting full-time, switching between abstract and figures.
Frankie Borrero grew up in a difficult household and as a child, used art as the means of an escape. Although he was talented in art, he pursued dentistry and trained in his academic career. All this changed in 2015 when he was involved in an accident that resulted in a coma and being placed on life support. He's been told by numerous neurologists that his steady recovery and enhanced creativity since the accident are nothing short of miraculous. He still struggles with memory retention and coordination due to the damage to the right side of his brain but works incredibly hard to move forward and is grateful for the second chance he's been given to produce artwork alongside his family and friends.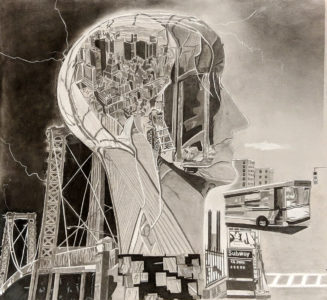 Grier Horner became fascinated with art in 9th grade when his parents' Life Magazine featured Jackson Pollock. Throughout becoming a reporter and an editor he never lost his passion for art and continually visited museums when he could. Upon approaching retirement, he became passionate for a new dream – painting and eventually photography. He switches between figures and abstraction, becoming inspired by people or events. In 2008 and 2009 he turned to abstraction to paint a 38-painting series inspired by Joan of Arc, from which are the pieces in this show.
The Gallery is very excited to host this extraordinary exhibition of two fantastic artists.