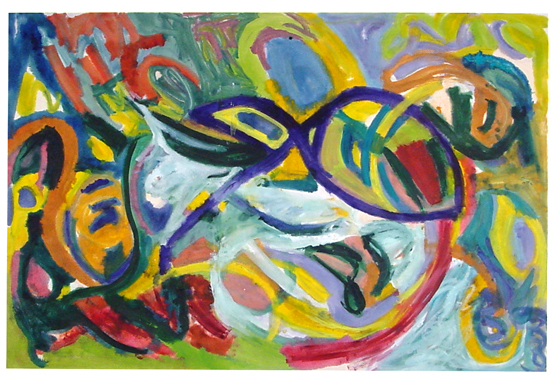 Robert Schechter show
July 3 – July 27
Opening: July 3rd, 6 – 9pm
The Good Purpose Gallery is pleased to present the work of Robert Schechter. Living and working in both New York City and Lenox MA Robert Schechter has been creating unique works of art for most of his life. He is best known for his vivid watercolor monoprints and sculptures. He strives to create art that contains both energy and emotion through dynamic composition.
Robert has 75 permanent works on display in several locations in New York City as well as work that can be seen here in Berkshire County. Local pieces include two large monoprints that can be seen at the entrance of the Berkshire Medical Arts building and a large, permanent sculpture on display at Shakespeare & Company in Lenox, MA.
Do not miss the opportunity to see the art and meet the artist. The opening for Robert Schechter's exhibition will be held July 3rd from 6-9pm at The Good Purpose Gallery located at 40 Main St, Lee, MA. Come to our free opening where there will be appetizers, wine and music as well as a chance to meet the artist. His art will remain on display from July 3rd to July 27th, 2015.