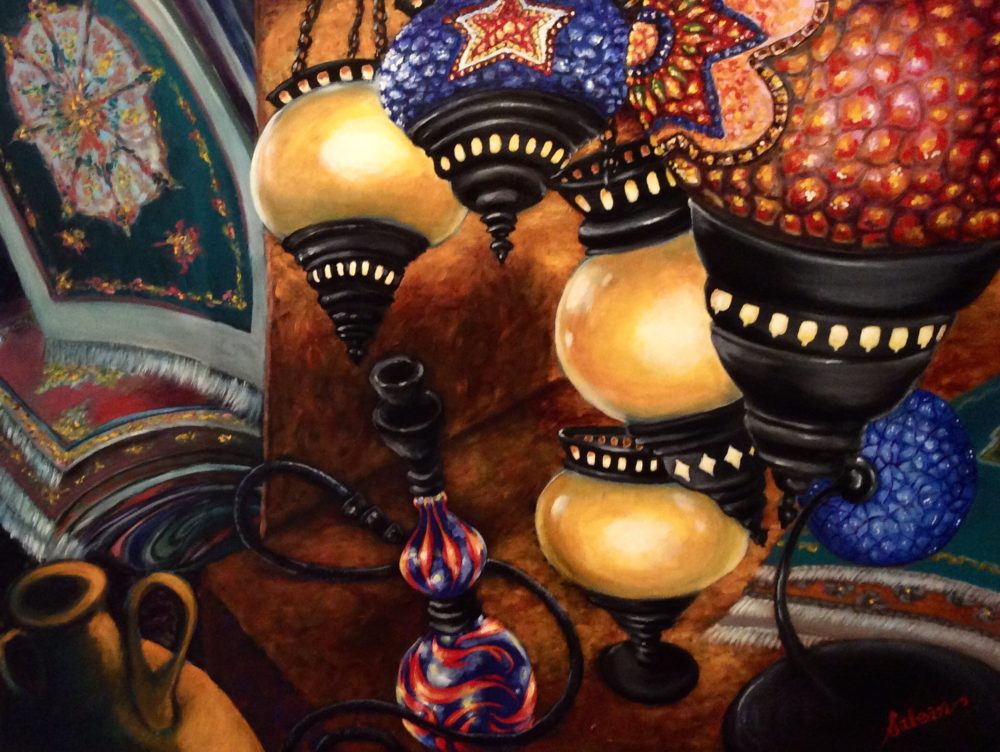 Good Purpose Gallery is thrilled to present Real and Surreal – an exciting juxtaposition of two artists whose painting styles are exceptionally different. JD Logan's paintings invoke a feeling of stillness and solitude, inviting the viewer to explore the quiet landscape. Dorothy (Dee) Sabean's vibrant and flamboyant paintings are reminiscent of large scale street art pieces and tend to speak from the heart. The exhibition runs from Wednesday, October 4th through Monday, November 13th. We hope you'll join us in the gallery on Friday, October 13th from 4:30 pm to 6:30 pm for a much-anticipated opening reception and an opportunity to mingle with Dee and JD and hear about their art processes and passions.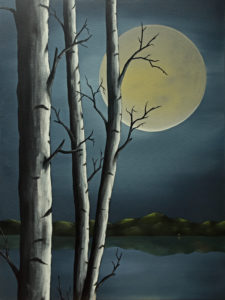 Self taught artist JD Logan lives in the Berkshire Hills of Western Massachusetts. He first began painting in 1998. Teaching himself the basics, he took his first paintings to the Birdhouse Gallery in Great Barrington, MA hoping for advice. Instead, he was offered the chance to have a solo exhibition of his work later that same year. The success of that show inspired him to explore his potential in the art world. His work appears simple, but there is an underlying complexity. After traveling the art festival circuit for the over 10 years JD is rededicating himself to studio time and his Tree and Moonscapes.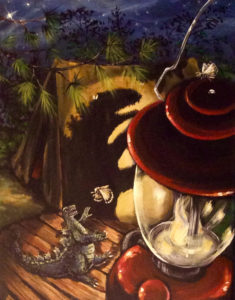 Dorothy (Dee) Sabean is a visual artist living and working in Dalton, MA. With no formal art training, she began her first public artworks as a street painter in the Sarasota Street Painting Festival in Sarasota, FL. From there, she continued to perform large works for museums, corporations and festivals throughout the South while she pursued painting on canvas and took her first formal instruction in 2005. While maintaining a flamboyant, 3D style evocative of the street art, her work became more technically professional and tended to speak from the heart. Additionally, Sabean offers a written and illustrated childhood biography which was published in 2014 called, "Seventh of Eleven: An Illustrated Memoir" and is a quirky, humorous tale of growing up in an Irish Catholic family of eleven children in a small town south of Boston in the 1960-70's.
The Gallery is honored to host this extraordinary exhibit of two well-known and well-loved local artists.
We look forward to seeing you and enjoying this exhibit together!