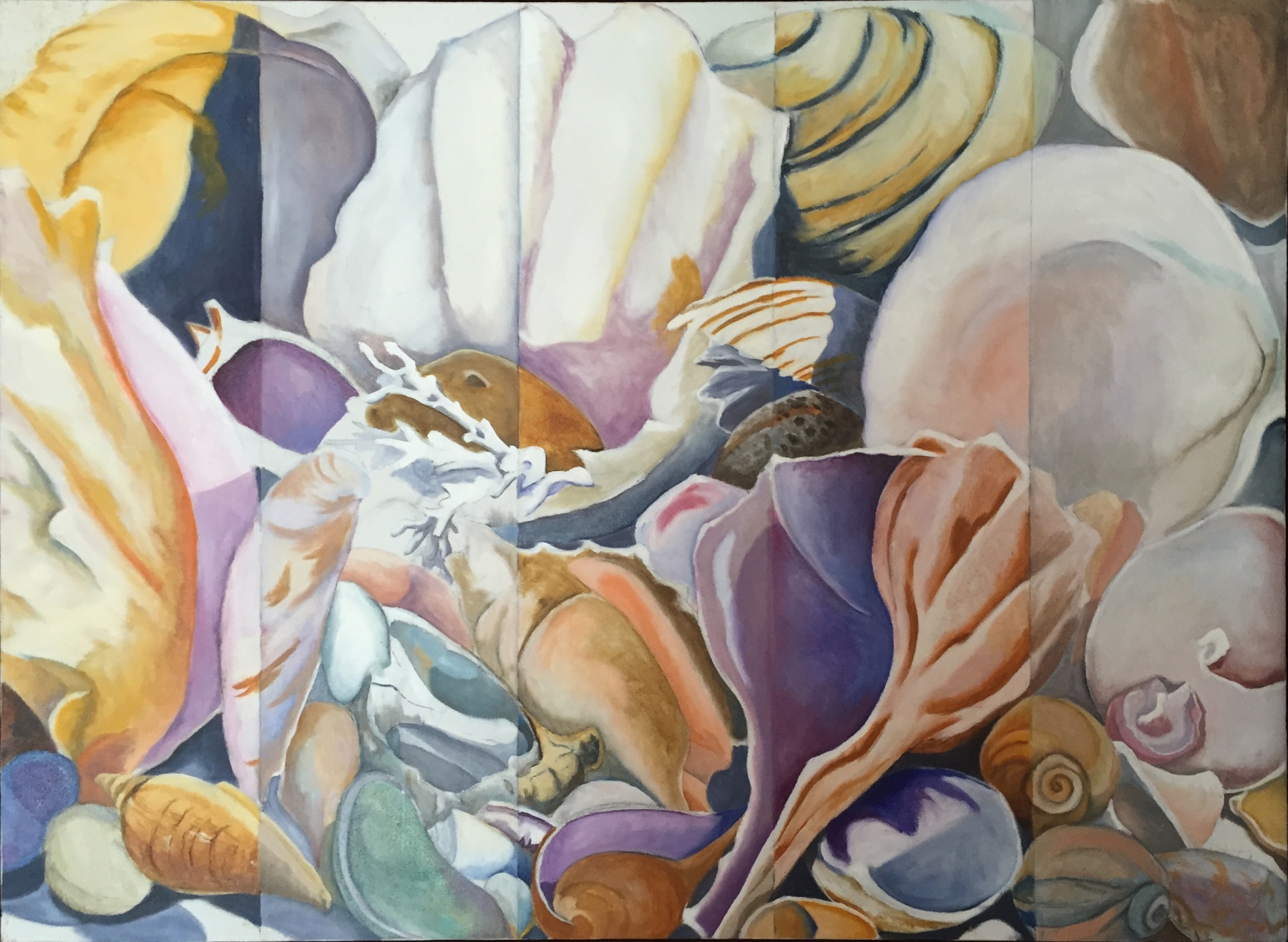 Pike, Kathleen M.
Artist Statement
While I have explored a variety of subject matter as a painter, my primary interest has always been still life.  It is the genre that I feel affords the best opportunity for me to get to the essence of the subject being portrayed through close observation and reflection. I have especially enjoyed painting sea shells for their infinite variety of shapes, subtle coloration, and translucence.
My painting does not seek to produce an accurately detailed representation of an object but instead to use physical objects as a starting point to explore formal aspects of picture making that resonate with me including effects of light, reflections, and color relationships.  A primary goal of my artistic vision is to achieve a harmonious balance between opposing principles of picture making such as representation vs. abstraction and process vs. finish. It has always been important to me that a finished work of art allow the process to be visible.  With this in mind, most of my paintings include areas of detailed finish interspersed with areas in which the underpainting or pencil lines associated with the preliminary drawing show through.
Biography
Art has been a lifelong passion and continuing journey for me that, as a retiree, I am now free to pursue without the interruptions of family and business responsibilities that have on occasion forced me to put painting aside.  I have studied drawing and painting at several institutions including UMass Amherst, Massachusetts College of Art, Worcester Art Museum and Fuller Art Museum and most recently at the Art Complex Museum in Duxbury MA. I also earned a Masters Degree in History of Art and Architecture at Harvard University Extension School.  Throughout my life I have been a voracious reader and collector of art books as well as a frequent visitor at museums and galleries locally and around the world. I currently volunteer at the Art Complex Museum in Duxbury.
Exhibitions
 Alden Gallery, Art Complex Museum, Duxbury, May 2018