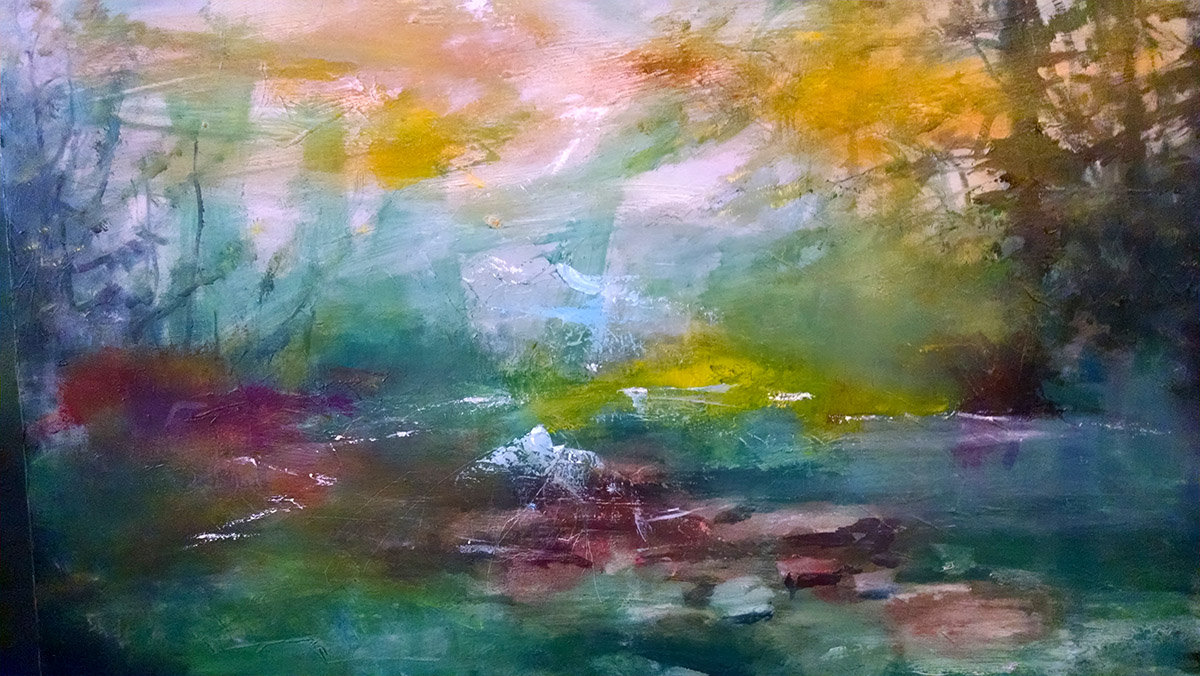 Corby, Kayla
"I am a born artist. I have been drawing since I was a young child. I have a world of interests including art, music, writing, and gardening. I look to find the light in the darkness and beauty in the chaos. Life is ever changing and eternal."
Kayla is a Berkshire local, having grown up in Lenox, MA. She has been painting and exhibiting her work in the Berkshires for the past fifteen years. She has also exhibited her work in Boston, Nantucket, New York City, Mystic, New Haven, and New Bern, NC. Her work reflects the beauty of nature.
"All of my work conveys intense depth of emotion, spirituality, and movement. I try to find a balance of chaos and structure in my work. Variety of style, subject matter, and mediums reflect the many inspirations and interests in my life.
I've exhibited my work in Boston, New York, and other places but consider myself a true Berkshire artist, and have shown throughout the Berkshires for many years."
EDUCATION
BFA (Painting), Massachusetts College of Art
Teaching Internship, IS183 – Interlaken School of Art
MA Teacher's Certification, MCLA
AWARDS
Berkshire Art Association Fellowship
Paul Tsongas Fellowship, Commonwealth of Massachusetts Scholar, Mass. College of Art
EXHIBITS
The Good Purpose Gallery, Lee, MA
Lenox Gallery of Fine Art, Lenox, MA
Bejeweled, New Bern, NC
Mayer-Brown, NYC, NY
University Place Gallery, Cambridge, MA
Vault Gallery, Great Barrington, MA
John Slade Ely House, New Haven, CT
Berkshire Bank, Great Barrrington, MA
Mystic Center for the Arts, Mystic, CT
Castle Street Cafe, Great Barrington, MA
Colonial Theater, Pittsfield, MA
Pittsfield Country Club, Pittsfield, MA
East End Gallery, Nantucket, MA
Tokonoma Gallery, Housatonic, MA
Berkshire Artisans (Lichtenstein Center for the Arts), Pittsfield, MA
Student Life Gallery, Mass. College of Art, Boston, MA
Becket Arts Center, Becket, MA
Berkshire Museum, Pittsfield, MA
Exhibited in Good Purpose Gallery April 1, 2016 – May 17, 2016.