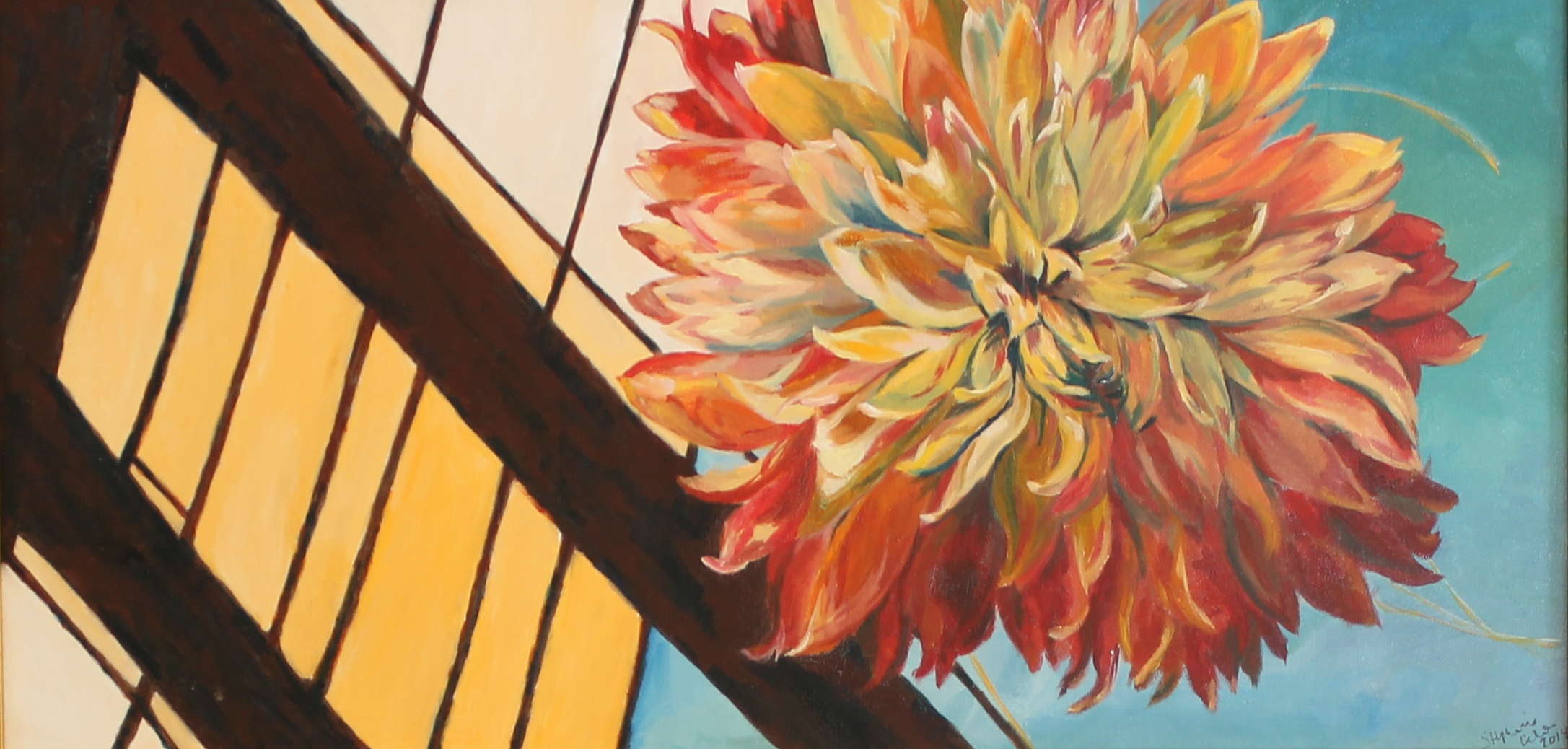 Cohen, Stephanie
Stephanie Cohen found painting through a circuitous route.  She left her career as an attorney, a graduate of Boston University School of Law, and began painting after she was diagnosed with lupus.  She studied painting with Yura Adams at IS183 Art School of the Berkshires in Stockbridge Massachusetts and is now a member of The Guild of Berkshire Artists.  
Before becoming a painter she was a lawyer, a dancer, a choreographer and a Women's Studies major at Vassar College.  Her paintings vibrate with intense color and life.  She has exhibited her work in New York City, Connecticut and throughout Massachusetts and the Berkshires.  
In addition to her trademark large, colorful, abstract flower paintings, Stephanie paints portraits for the national organization "Lost Dreams on Canvas" which is a traveling exhibition of portraits of children who were victims of violence.  
She regularly curates art exhibitions at the Colonial Theatre in Pittsfield, Massachusetts, bringing talented artists together to exhibit their art in a beautiful, historical space and donating a portion of each sale to a local community-based organization.  
Stephanie lives in Lee, Massachusetts with her husband, her two black Labradors, her flower garden, and, sometimes, her two college-aged daughters.
Exhibited in Good Purpose Gallery November 14, 2018 – January 15, 2019.