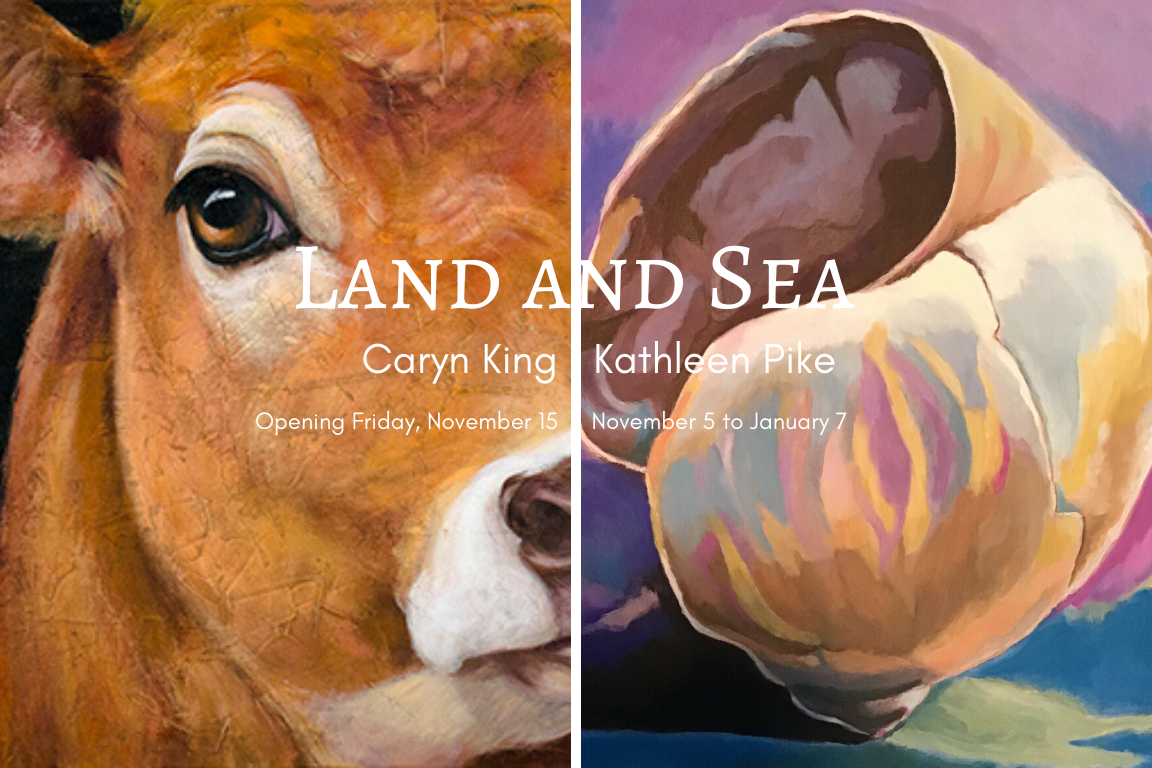 Land and Sea
Lee, MA – The Good Purpose Gallery is excited to announce Land and Sea, featuring peaceful and welcoming animal paintings by Caryn King and colorful seashell paintings by Kathleen Pike. Caryn King uses her paintbrush to create a visual appreciation of the individuality of animals. Kathleen Pike produces studies of light, reflection, and color through her dynamic paintings. The exhibition will run from Wednesday, November 5th through Monday, January 7, 2020. The opening reception will be held on Friday, November 15th from 4:30 – 6:30 PM where you'll get the chance to meet the artists and enjoy some food.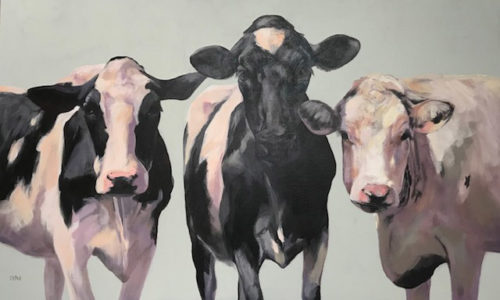 Caryn King is a New England native and began her artistic career through sculpture. After 14 years of making a living with sculpture, she earned her BFA in illustration and fell in love with painting. Texture is very important to her paintings due to her background with clay, and she uses this medium to celebrate the beauty of country life and its animal occupants. She believes the animals she paints reflect a peace that sometimes seems so elusive to humans.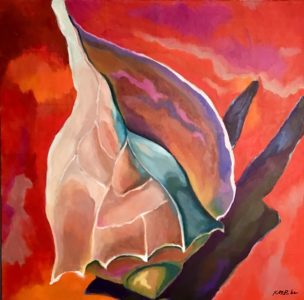 Kathleen Pike studied drawing and painting at several institutions and earned a Masters degree in History of Art and Architecture. Although she has explored a variety of subject matter, her primary interest is life. Her paintings do not seek to represent an object through a detailed and realistic image, but rather an image that achieves a harmonious balance between the different aspects of art such as light, reflections, and color. She especially enjoys painting sea shells due to their infinite variety of shapes, coloration, and translucence. 
The colors and energy radiated by the artwork by both artists is warm and welcoming, perfect for visitors during the changing seasons. The Gallery is very excited to host this exhibition of two fantastic artists and we look forward to seeing you and enjoying this show together!