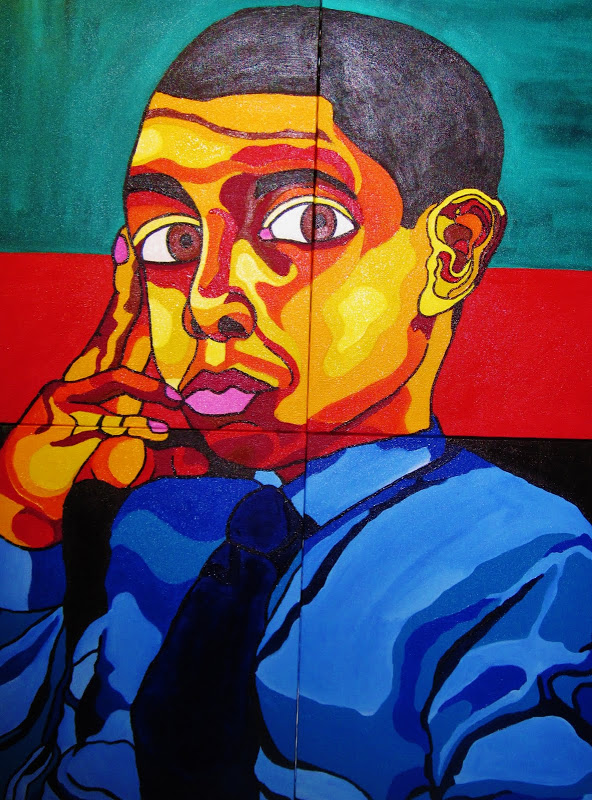 A dazzling and colorful exhibition opened on August 12th at the Good Purpose Gallery:  Infused with Passion: extraordinary canvas and furniture paintings by Andrew Novis. This exhibition runs through September 21st, 2016.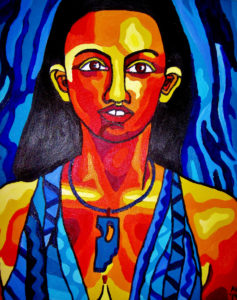 Andrew Novis has an overall belief in ars pro gratia arte (art for art's sake) with other significant essentials that influence both his style and subject matter. These factors consist of being mostly self-taught, extremely passionate about art and life, an accomplished athlete, and seriously attracted to the Fauve School of painting. He is also strongly influenced by Latin American art, and specific modern painters such as Paul Gaughin and Romero Britto. Color for Andrew is his core strength and he emphasizes color within a painting or piece of painted furniture.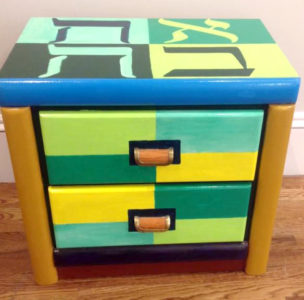 Andrew has said, "I was diagnosed with ASD/Aspergers Syndrome in the fall of 2012. Being an "Aspie" artist, I tend to create and conceive my imagery through the left brain, focusing on detail, order, separation and purity of color (very little mixing), and clearly defined lines.  This reflects my general need for simplicity, clarity and structure in real life".