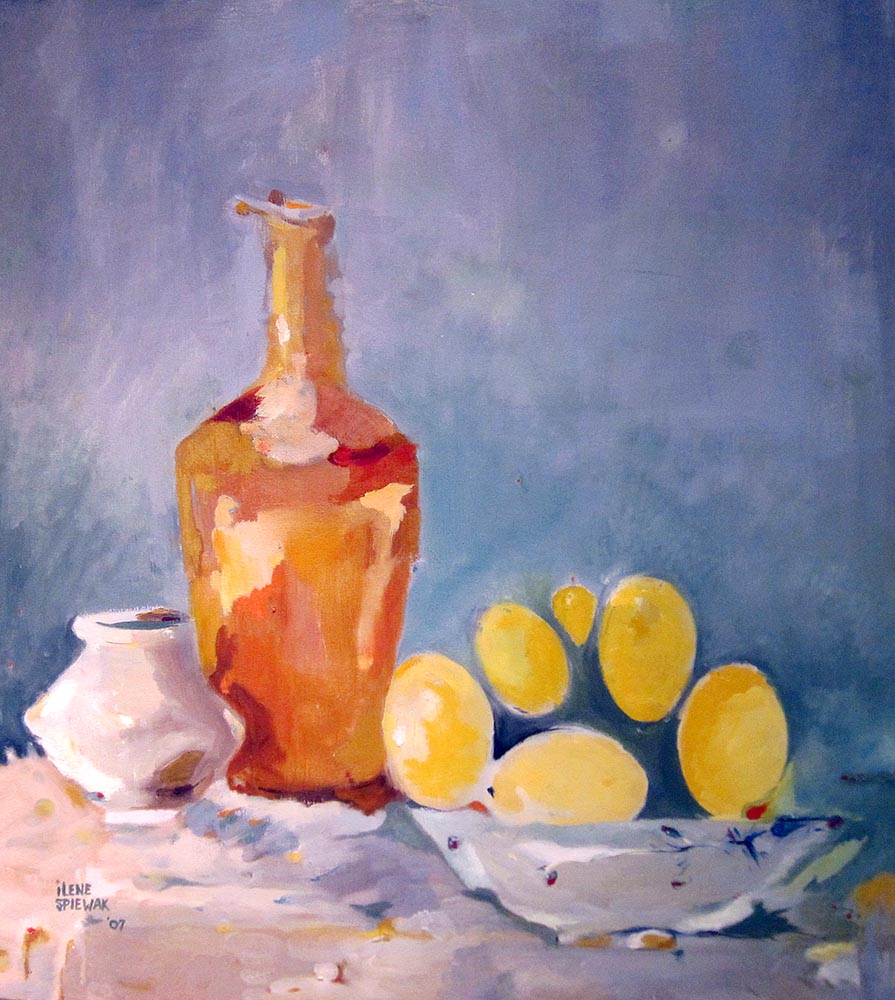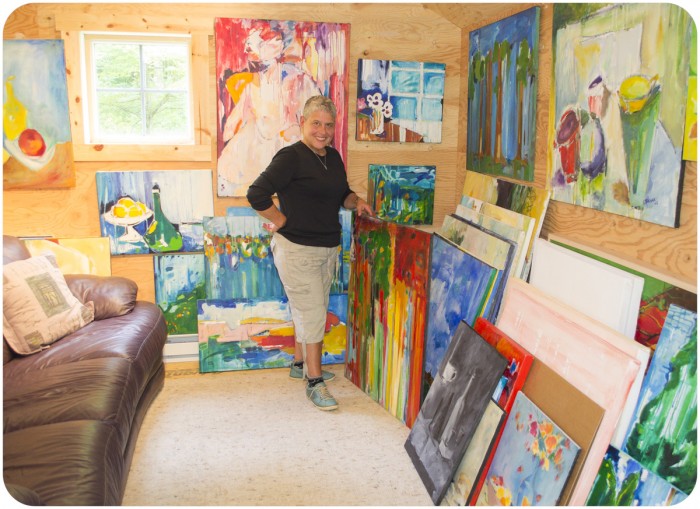 Exhibit: CIP Showcase featuring Ilene Spiewak
September 6 – October 28, 2013
The Good Purpose Gallery in Lee is showcasing a unique exhibit that brings educational aspects of art into view. The exhibit features the work of Ilene Spiewak, an artist and teacher at CIP, along with the work of her students at in the Berkshire Performing and Visual Arts program.
Ilene Spiewak is an expressionist painter, known for her colorful still life and semi-abstract oil and acrylic paintings. She breaks the boundaries of traditionalism with her bold and expansive artwork. Her unique style is based on building layers of strong, vibrant colors to create her paintings. Ilene's compositions are slightly off center, bring shape and color combinations to the viewer's attention, creating the right mix of tension and energy.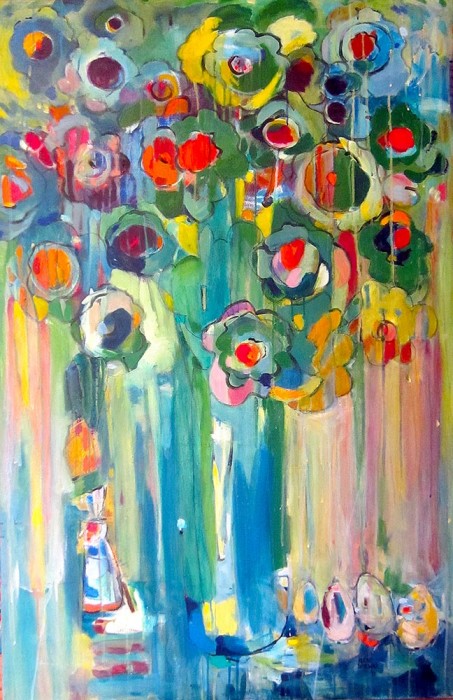 "I am inspired by the very essence of nature, by the beautiful layers of sky and water and everything in between," commented Spiewak about her creative process.
"The quest for dripping, layering, and peeling away unnecessary elements and forms in order to create a sense of balance and unity, motivates and excites me. My work has always been about washes of intense colors coupled with an unconventional use of composition and space,"  she explained.
Ilene Spiewak has been teaching students for over 25 years and has brought an amazing amount of talent to the Berkshire Visual and Performing Arts Program. While at CIP, she has worked with a wide range of students on the Autism spectrum and with learning differences to help them discover their creative talents. Her classes have included Studio Arts Techniques, Printmaking and Art On-the-Go. In addition to her classroom contributions, Ilene works one-on-one with students in a clinical environment where she uses therapeutic creation as a method of expression and personal growth. Her work in the art setting provides students with emotional release and relaxation, increased self esteem and sense of personal worth.
"My goal in teaching young adults includes providing ways to nurture individual creativity and experimentation with various art mediums, which can offer a sense of accomplishment and improve one's psychological health", Ilene added.
The primary mission of The Good Purpose Gallery is to help integrate young adults on Autism Spectrum and with other Learning Differences into the community by enriching their lives through art and creativity. The Gallery also provides the opportunity for professional artists to share their skills and passion with exhibits, workshops and lectures. Ilene Spiewak's exhibit serves as a good example of that blend. Please visit and enjoy the "CIP Showcase" exhibiting at 40 Main St. in Lee, Massachusetts through October 28, 2013.