Exhibit: Emerging Light, artist Dmitri Freund
Exhibit:  Emerging Light, November 1 – January 2  
Opening Reception Saturday November 2, 6-8pm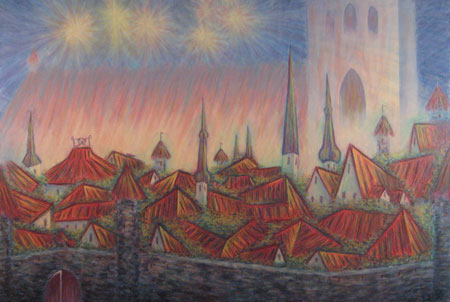 Russian American Dmitri Freund's paintings are vibrant with power and light. Seeing his work touches the soul because he paints from the soul.
With strong poetic line and fluid color that sings right off the canvas, he paints the experience of the inner spiritual journey with ever present light emerging victorious against all odds.
Come and see – drink in the light, rhythm and color of this unusual artist. Its big, its vibrant and life giving.
See more on his portfolio page >
I first met Dmitri at our Art in the Alley 2012 and fell in love with his passionate paintings.  I wanted to see more and went to his home and studio that was filled with his powerful art. The work touched my heart and right then signed him up to do an exhibit. 
– Dianne Steele, gallery coordinator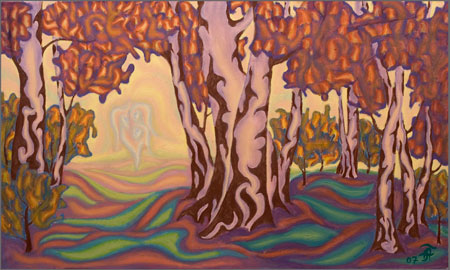 Additionally, Nina Evans hand painted glass art will be on the floor during Dmitri's exhibit.