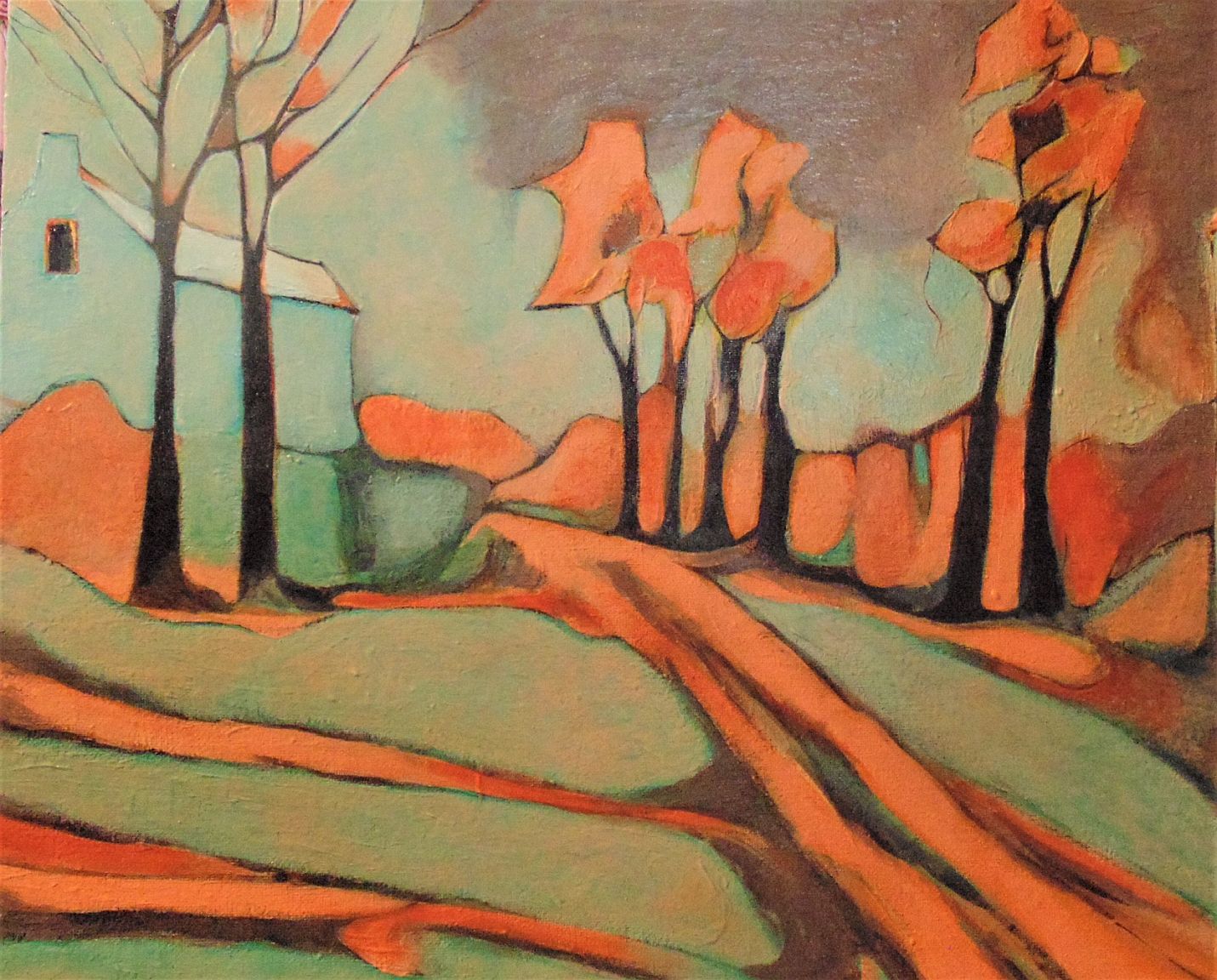 We proud to present Divergent Expressions, an intriguing and colorful exhibit featuring two artists: Margaret Buchte and Kimberly Gerry-Tucker. The exhibition runs from February 21 through March 27. We hope you will join us at the gallery on Thursday, February 23rd from 4:30 to 6:30 pm for an opening reception, and an opportunity to mingle with Kimberly and Margaret and hear about their art processes.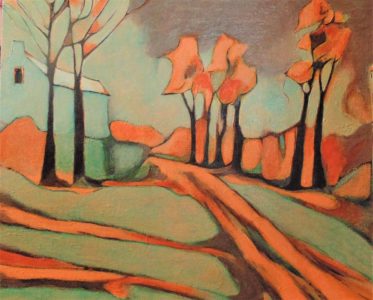 The gallery welcomes back each artist for this show. Although they have not shown together before, and have very different styles with impressive accomplishments each, they have both been painting with passion for over 20 years. Margaret's paintings tend to be more painterly with a "quirky" twist that people delight in, and Kimberly's paintings in this show are more surreal, often eliciting deep emotions. The show comes together beautifully in a surprising way: the colors in all paintings balance each other creating a soft and flowing harmony.
Margaret Buchte is a resident of Great Barrington and a professional self-taught artist who draws her inspiration from the beauty of the Berkshires and beyond. She is well-known and her artwork is well-loved. Her work often depicts local landmarks, streetscapes, historic buildings, places of interest, and nature views of mountains, rivers, and seascapes. One of Margaret's paintings graces the cover of the commemorative book that celebrates the 200 anniversary of the Lenox Library, titled From Courthouse to Lenox Library.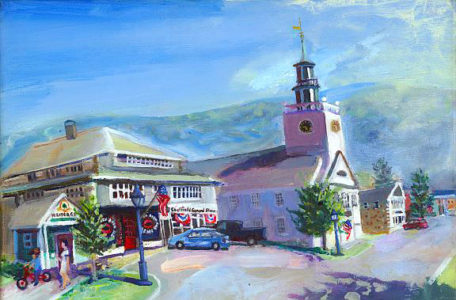 Kimberly Gerry-Tucker is a published author, poet, and visual artist with Asperger/Selective Mutism. Kimberly has been drawing and creating since she was a young girl in order to deal with her Asperger's, even before diagnosed. She resides in Connecticut and expresses her voice through writing, acrylic and collage painting, woodcarving, and mosaics. Her art has appeared in numerous books on autism related topics, including Been There! Done That! Try This!
In April 2017, Kim will be a part of Lesley College Art Show in Boston, doing a presentation at the Symposium for Gifted Children. Kimberly is also a published author writing about Asperger's and Autism.