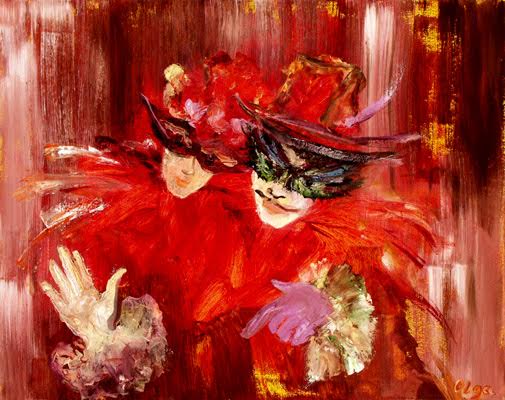 A new gallery show featuring Olga Gernovski and Margaret Buchte
Good Purpose Gallery is proud to exhibit Dancing with Colors, featuring the artwork of Olga Gernovski, as well as the delightful art of Margaret Buchte. The show opens on October 10 and runs through November 17. Join us at the Gallery on Saturday, October 10th from 5:30pm to 7:30pm for the free opening reception. There will be complimentary appetizers, wine, and entertainment, as well as the opportunity to meet and converse with the artists.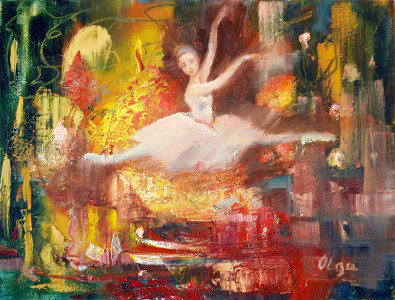 A classically trained artist born in the Ukraine, Olga Gernovski has been described as a "contemporary romantic." Her paintings are an exploration of human emotions, color and movement. Music is a strong source of inspiration for much of her work, not only in terms of subject matter but influencing her colors and her brush strokes.
"My paintings capture mood, music, moment, and movement. As in life, nothing is stationary, but always in motion."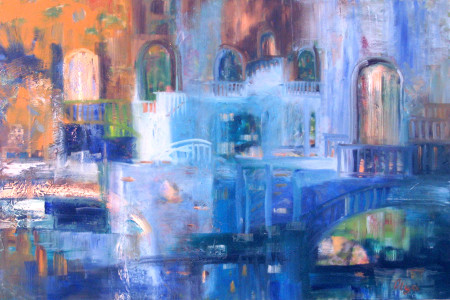 Margaret Buchte of Great Barrington, MA, is a self-taught artist who draws her inspiration from the beauty of the Berkshires and beyond. She has been painting in oils with passion and joy for over twenty years. Margaret is always striving to capture the essence and beauty of a scene under dramatic light.
Streetscapes, historic buildings, places of interest along with nature also an irresistible draw as well as landscapes of mountains, rivers and seascapes. She also paints portraits of people in oils and pastels and charcoal. Animal portraits and house portraits are also work she accepts for commissions. Mediums that she enjoys working in are oils, pastels and charcoal.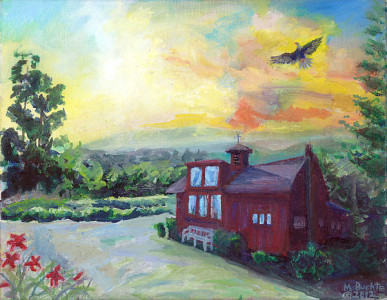 Margaret continues to paint with a 'Quirky Twist' for her subject matter with much enthusiasm and the diversity of her work comes through in a most delightful way and promises to be a valuable collector's item in years to come.