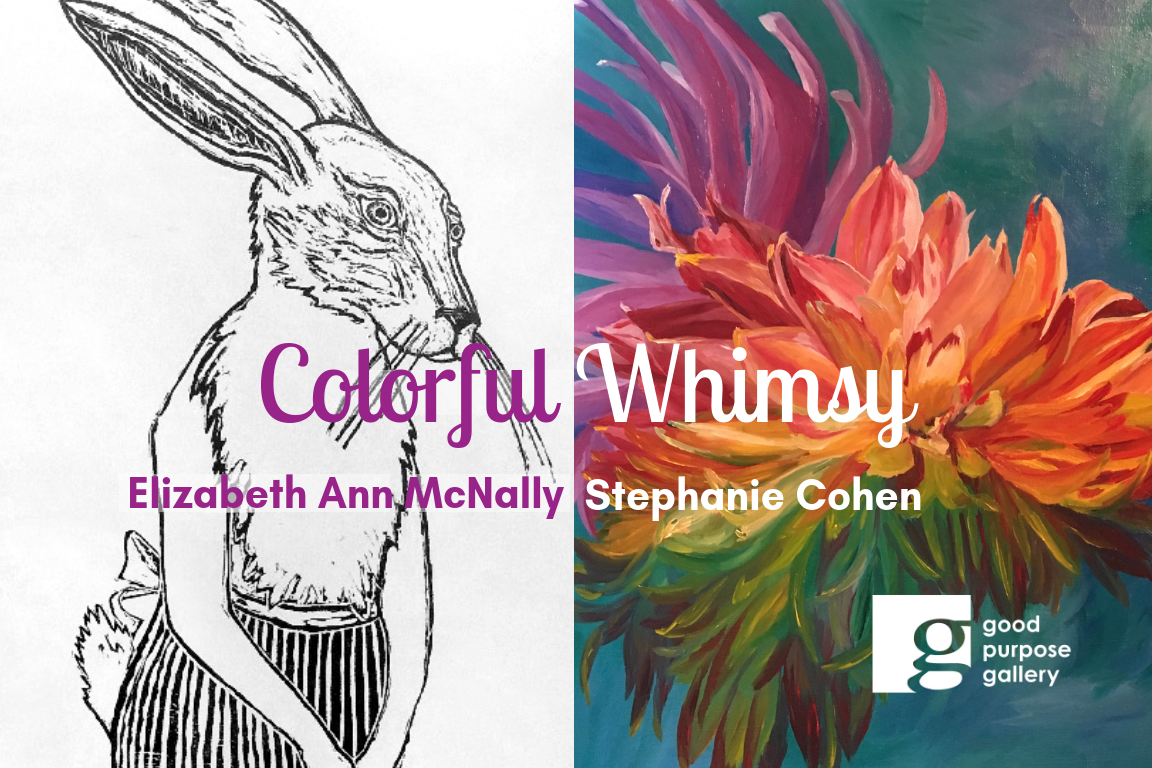 Lee, MA – Good Purpose Gallery is thrilled to present Colorful Whimsy, a fun collaboration between Stephanie Cohen and Elizabeth Ann McNally. Stephanie Cohen's paintings reflects her appreciation of nature and captures its natural vibrancy. Elizabeth Ann McNally's paintings express humor and a love for woodland animals and color experimentation. The exhibition runs from Wednesday, November 14th through Monday, January 15th. We hope you'll join us in the Gallery on Friday, November 30th from 4:30 pm to 6:30 pm for the opening reception and an opportunity to mingle with Stephanie and Elizabeth and hear about their art processes and passions.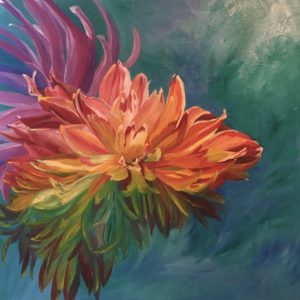 Stephanie Cohen left her career as an attorney and began painting after being diagnosed with lupus. She studied painting at IS183 in Stockbridge, Massachusetts and is now a member of The Guild of Berkshire Artists. Her paintings vibrate with intense color and life and has exhibited in New York City, Connecticut and throughout Massachusetts. In addition to her trademark large, colorful flower paintings, Stephanie paints portraits for the national organization "Lost Dreams on Canvas," a traveling exhibition of portraits of children who were victims of violence.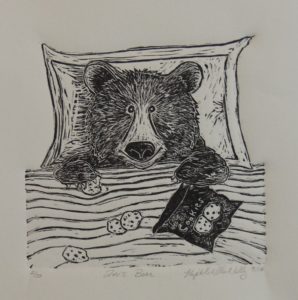 Elizabeth Ann McNally is an artist and printmaker residing in New Britain, Connecticut. After earning her Bachelor of Fine Arts degree from the Art Institute of Chicago, she's shown her work in the Chicago Field Museum, as well as several public art projects throughout Connecticut. Working in both narrative and nonrepresentational work, her art involves animals, color, lines, patterns and composition.  She enjoys the different interpretations people can draw from her work believing this results in a collaborative experience with the viewer.
The Gallery is honored to host this extraordinary exhibit of two colorful and fun local artists.
We look forward to seeing you and enjoying this exhibit together!