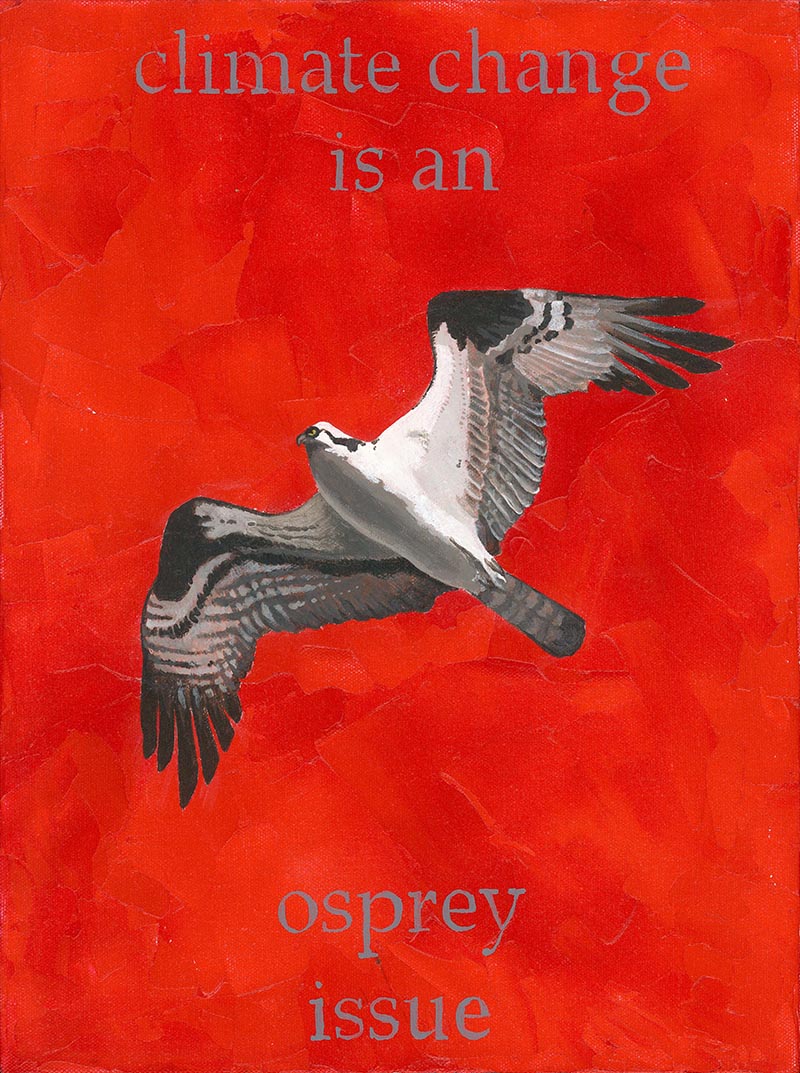 Celebrating Earth with 'Shared Planet' show
Shared Planet
The Good Purpose Gallery celebrates the earth in a local group show, Shared Planet, featuring artists Ariel K. Burgess, Melissa Matsuki Lillie, Laura Christensen, and Bryan Powers.
With four unique perspectives, executed in paint and mixed media, the artists explore our connection to the natural world in honor of Earth Day on April 22, 2015. In addition, the gallery annex will feature Dr. Michael McManmon's photography, highlighting Autism Awareness month.
---
The free opening reception for Shared Planet will be held on Friday, April 10, from 5pm ­to 7pm. Light hors d'oeuvres and wine will be served. The show runs through May 18. Artist and Associate at the Good Purpose Gallery Ariel K. Burgess explains,
"Coming out of the warmest year on record in over 130 years, global concerns about climate change, the environment, and sustainability continue to rise. In recognition of Earth Day, the Good Purpose Gallery will display art created for and about the environment. Humans live on this planet along with a plethora of other beings. In Shared Planet, local artists explore our connection with other living things and the natural world."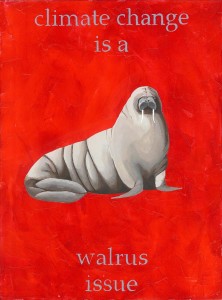 Weaving her environmental conservation and science background into her art, Ariel K. Burgess creates unique environmental artworks that deal with climate change, biodiversity loss, and environmental destruction. Her most recent project, "We are all in this together: 50 paintings and 50 stories of hope and loss in a changing climate", showcases 50 species affected by contemporary climate change through paint and narrative.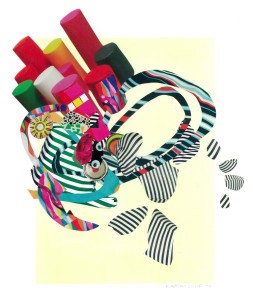 Melissa Matsuki Lillie's artwork is a departure from her typical paintings and collages. Her work explores her representational relationship to nature and her animal awareness that has always been present throughout her life. This body work is the start of exploring her relationship to animal husbandry and our entwined relationship as human animals.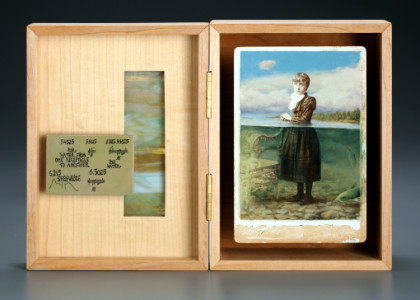 Laura Christensen's work encompasses paintings on vintage canvas. In doing this, she creates composite images and objects which offer mysterious new narratives of memory and history, shifting meanings, poetry, painting, photography, context, and transformation.
Bryan Powers skillfully crafts elegant sculptures out of natural materials such as wood, stone and metal. Powers' intricately formed pieces are beautiful explorations of form and material. His fluid organic designs often reference, and pay homage to the wonders of the natural world.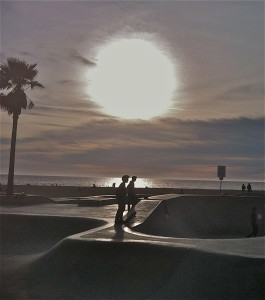 Dr. McManmon, a photographer, is also the founder of College Internship Program, a program designed to help young people with Asperger's syndrome, ADHD, and learning differences make successful transitions from adolescence to young adulthood. The Good Purpose Gallery works closely with students at CIP, and proceeds from gallery sales will benefit CIP's arts development efforts.
---
The first in a series of free artist talks begins with Ariel K. Burgess, on April 11, from 10am ­to 11:30 am at the Good Purpose Gallery in Lee. Upcoming talks and workshops are TBD.