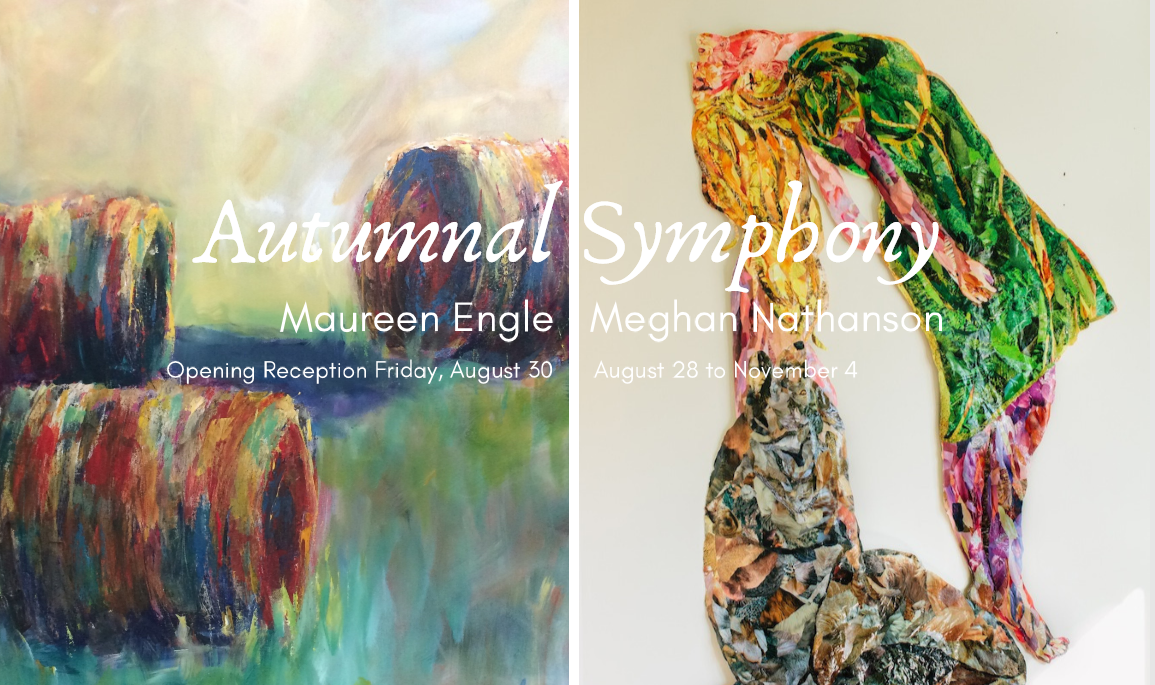 The Good Purpose Gallery is thrilled to present Autumnal Symphony, featuring colorful and impressionist nature paintings by Maureen Engle and large scale collage pieces by Meghan Nathanson. Maureen Engle works with palette knives to create colorful paintings that exude emotion and energy through its unique application. Meghan Nathanson's collages are created from repurposed wall calendars and comprised of thousands of individual pieces that build a cohesive whole. The exhibition will run from Wednesday, August 28th through Monday, November 4, 2019. The opening reception will be held on Friday, August 30th from 4:30 – 6:30 PM where you'll get the chance to meet the artists and enjoy some food. 
Maureen Engle is a Berkshire County native and began painting at Lenox Memorial High. After graduating from the University of Virginia, she spent a year in Provence, France where she began to experiment with a loose and fresh approach to painting. She focuses on trees, especially birch, as her favorite subjects, but enjoys imbuing color and life and into everything she decides to work on.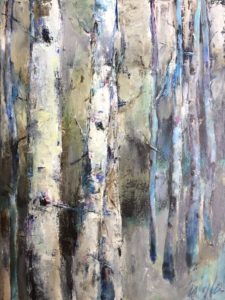 Meghan Nathanson is an interdisciplinary writer and artist living and working in Coastal Maine. Her work flows from her own self-discovery and enjoys exploring themes such as mindful presence, motherhood, earthly beauty, and spiritual life.  Her journey as a visual artist began in the mid 1990's in New York City and she received training through the Art Students League of New York and the The New School in New York.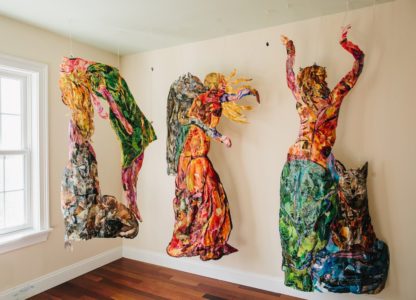 The colors and energy radiated by the artwork by both artists is warm and welcoming, perfect for visitors during the changing seasons. The Gallery is very excited to host this exhibition of two fantastic artists and we look forward to seeing you and enjoying this show together!