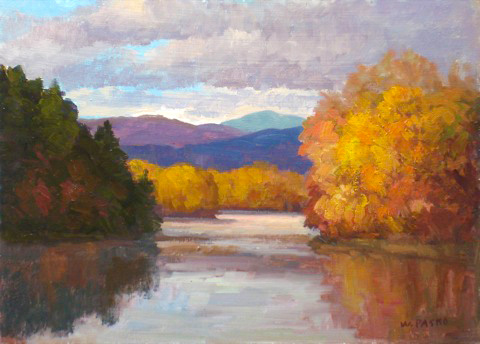 The Good Purpose Gallery will present a special Gallery Art Auction on Saturday, November 12th at 4:00 pm. Partial proceeds from the auction will benefit Kidsart Productions, Inc. Our auctioneer will present a lively event consisting of a wide range of paintings, sculptures, and photographs from current and past artists of the gallery. It is guaranteed to be an evening of fun, excitement, and wonderful purchases. Auction items are available for preview beginning at 3:00 pm.
The Good Purpose Gallery will host its Holiday Show 2016 from November 18th through February 21st. The show will begin with a celebratory opening reception on Friday, November 18th from 5:30 – 7:30 pm with the artists and crafts people.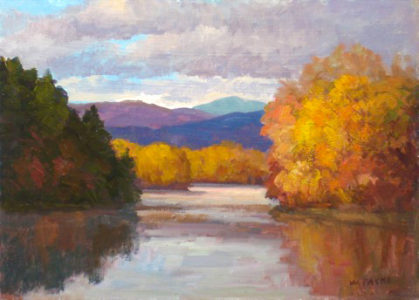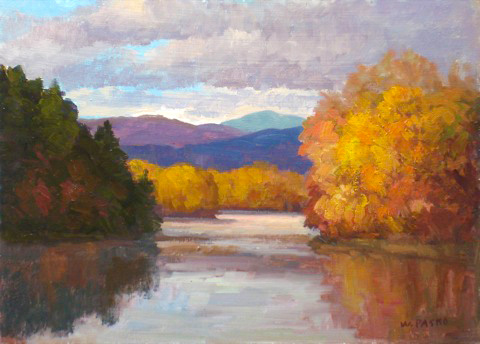 'Good Tidings' Holiday Show will feature the striking and original artwork, of Anne and Walter J. Pasko. Anne's work encompasses a broad range from serene to wild – from monochromatic paper collage to vivid and highly textured mixed media paintings with found objects and acrylics. Her husband, Walt, has devoted his creative energy, for the past forty years, to the painting of landscapes directly from nature. His oil painting style has evolved from a need to capture the fleeting play of light and shadow patterns on the landscape. Although their artworks differ in form and nature, direct attention is drawn to each, as if by means of contrast. Anne and Walt exhibit very well together and we are looking forward to this show with much anticipation.
The gallery is also showcasing one of a kind holiday ornaments created by regional artists during Holiday Show 2016. Add some unique to your décor by purchasing an ornament and supporting a local creative artist.