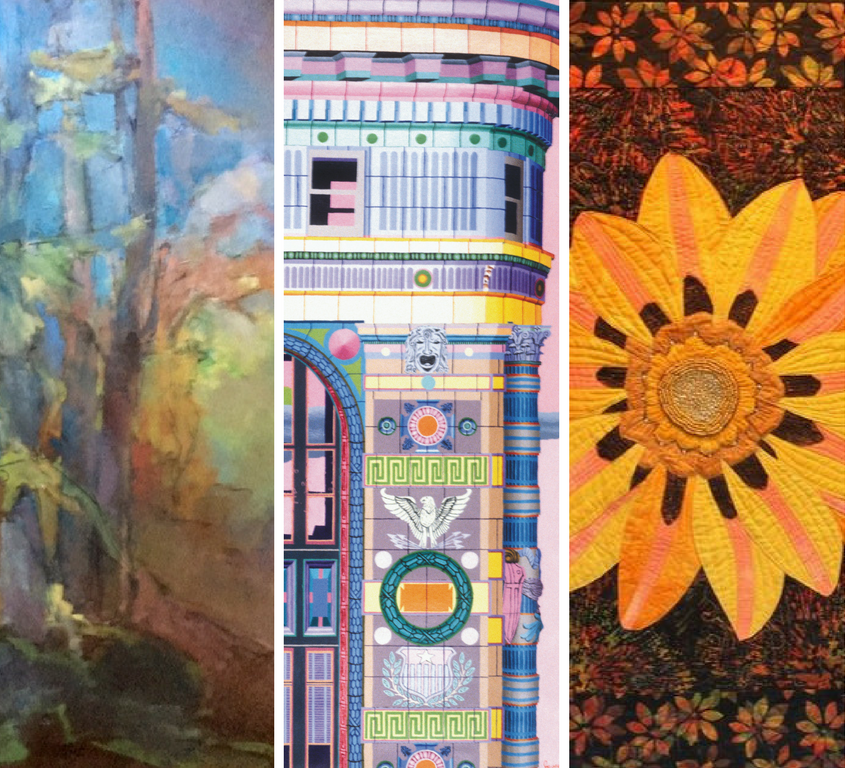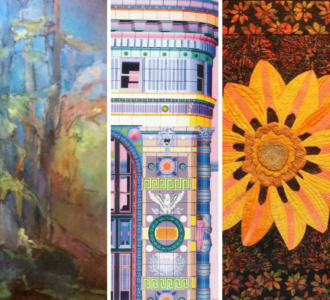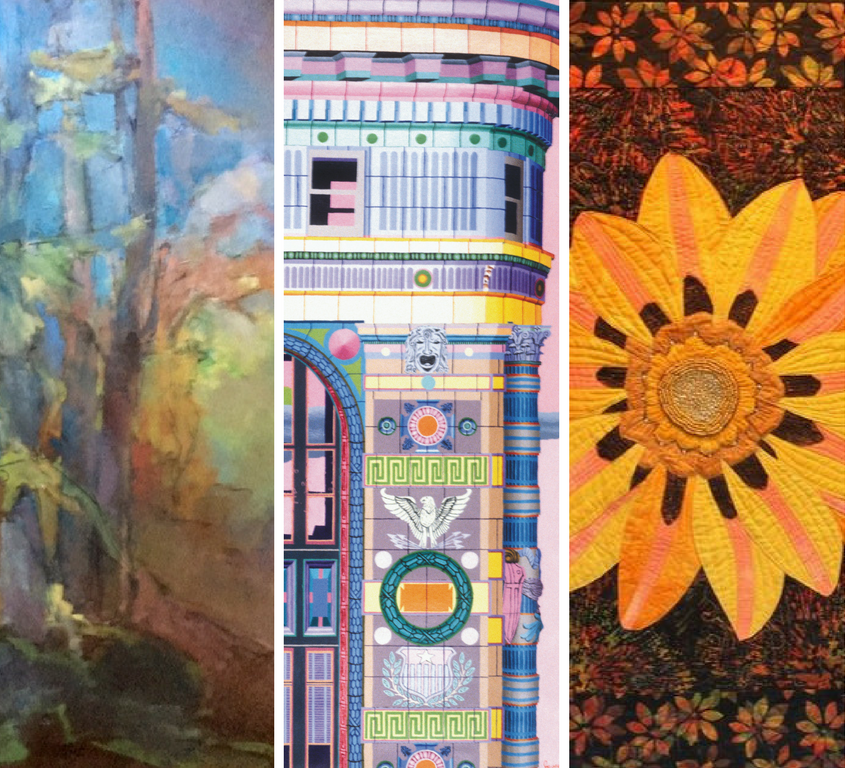 The Good Purpose Gallery is pleased to present A Beautiful World, bringing together three very unique artists whose styles are highly individual. Jessica Park is a nationally recognized, self-taught artist with autism whose passionate renderings of bridges, buildings, houses and churches have a distinctive pop art quality. Diane Cournoyer has studied her craft at the Swain School of Design and Parsons School of Design and draws inspiration from the nature around her. Teresa Bills has long worked on traditional quilting, and only recently started exploring art quilts but her designs are remarkable. The exhibition runs from Wednesday, November 15th through Monday, January 8th, 2018. The opening reception will be held on Friday, November 17th, from 4:30 pm to 6:30 pm where you'll get a chance to meet the artists and enjoy the art and some food.
---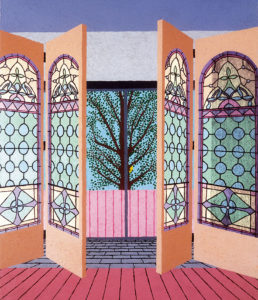 Jessica Park has been featured in publications such as Time Magazine and The New Yorker and is the recipient of an honorary Doctor of Fine Arts degree from Massachusetts College of Liberal Arts in 2003. In 2008 she shared a Pure Vision Arts Pure Visionary Award with her mother, the late Clara Claiborne Park, an author who has documented Jessica's life in books. In 2008 a Massachusetts College of Liberal Arts book Project published a book, Exploring Nirvana: The Art of Jessica Park, documenting her dazzling artwork and remarkable life. Her art has been widely exhibited, both in group and solo exhibitions and is included in private collections.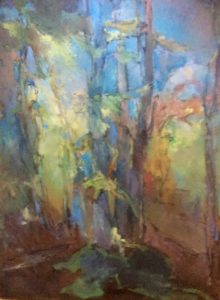 Diane Cournoyer was a founding member of Gallery X in New Bedford, MA, and shows regularly at Studio Hop in Providence, RI.  She continued her studies at the Vermont Studio School and The Studio School of the Aegean in Greece.  She also sat on the local Massachusetts Cultural Council in Fall River. Diane presently lives and teaches in the Berkshires, appreciating the connection to nature her painting allows her to explore. Cournoyer enjoys the dance-like building of her pieces, how they pull in form and contours which holds her attention while the space is developed.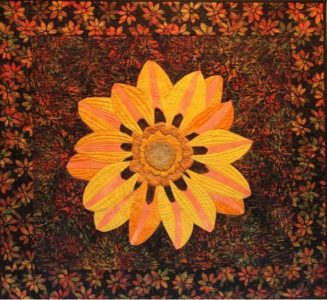 Teresa Bills works from photographs, drafting a drawing and then creating a template to follow with the fabric and thread. She quilts her pieces using a free motion technique that is much like drawing with thread. Bills found her passion for pieced art quilts while attending a workshop with Ruth McDowell in 2008 and discovered she could express the beauty of the world around her better through fabric.
The Gallery is honored to host this extraordinary exhibition of three fantastic artists.
We look forward to seeing you and enjoying this show together!